BBA in
BBA in Tourism, Hotel Management and Operations
Modul University Vienna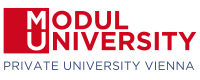 Introduction
Why should you choose Tourism, Hotel Management and Operations?
This program is the perfect choice for high school graduates who have no practical education within the tourism and hospitality industry prior to entering the program. The advantage of this 4-year program is that, with the addition of two uniquely designed semesters, the university will support you in gaining professional experience within the hotel and hospitality industry. After your graduation you will have proof of professional experience in the industry, which is very valuable for your immediate career start.
Dive Into Hospitality
From the very beginning, you will be taught the fundamentals of modern business practices. Introductory courses will guide students through important practical aspects of classical restaurant service, culinary arts, and key concepts essential to manage a business. Courses in Restaurant and Service Management, Culinary Theory and Practice, and Food and Beverage Management will provide you with the necessary practical skills and expertise to successfully engage in professional practice. A successful business requires great communication - further courses will enhance your ability to convey your business ideas and research findings in a professional way. You will learn about different forms of business communication, improve your presentation skills and academic writing, and boost your communication abilities. To keep up in the ever-changing business environment, you will learn the key concepts and principles of problem-solving, critical thinking, decision making, creativity, and teamwork.
Curriculum
The 4-year Bachelor of Business Administration in Tourism, Hotel Management and Operations covers general business administration and managerial knowledge including human resources, marketing, finance, business informatics, economics and financial management, law and communication, and hospitality management, as well as courses specifically focused on hotel operations and management.
The strong focus on innovative information communication technology and sustainable management strategies are unique for undergraduate university degrees in Central Europe. The values-based educational concept with individual mentoring sharpens the students' critical thinking capacities and enables them to systematically assess the working activities of a business manager. Courses on current industry trends keep students on top of recent developments. A compulsory internship of 900 hours (approximately 4-6 months) during the BBA program enables students to gain first-hand practical experience in a national or international company.
Semester 1
The Hospitality Industry
Food & Beverage Management & Controlling
Culinary Theory & Practice I
Restaurant & Service Management I
Human Relations & Personal Development
Semester 2
Hotel Management & Operations
Rooms Division Management
Culinary Theory & Practice II
Restaurant & Service Management II
Hotel Business Simulation
Facility Management
Semester 3
Marketing & Consumer Behavior
Accounting & Management Control I
Math & Statistics I
Critical Thinking & Problem Solving
Advanced Business Communication
Sustainability Literacy for Business
Semester 4
Organizational Behavior & Corporate Social Responsibility
Accounting & Management Control II
Math & Statistics II
Microeconomics
Academic Writing
Principles of Business Law
Semester 5
HR Management & Management Development
Financial Management & Investment Planning
Macroeconomics
New Media & e-Business Applications
Tourism & Hospitality Business Analysis
Internship Preparatory Course
Semester 6
Internship 5-6 months (900h)
Semester 7
Marketing Research & Empirical Project
Service Operations Management
Latest Trends in Tourism, Hospitality & Events
Revenue Management & Distribution
Hotel Asset Management
Managing Talent
Bachelor Thesis Tutorial
Semester 8
Entrepreneurship, Innovation & Business Planning
Hotel Business Development Strategies
Hotel Property Development
Strategic Hotel Management
Bachelor Thesis
Career Opportunities
Career opportunities for graduates of the Bachelor of Business Administration in Tourism, Hotel Management and Operations:
Tourism and operations consultant, project manager, event and service co-ordinator
Resort operator, guest experience manager, communications specialist, tourism marketing manager, activities director, hotel manager
Industry sectors:
Hotel and real estate development, food and beverage management, spa and wellness management
Hotel management operations, tourism and travel consultancy