BBA in
BBA in Tourism and Hospitality Management
Modul University Vienna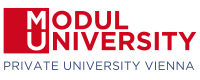 Introduction
Why should you choose Tourism and Hospitality Management?
This BBA program is the perfect choice for high-school graduates who are looking to gain valuable insight into a long-standing industry with traditional values. The industry has seen a profound impact on business operations following the rapid advancement in technologies and the emergence of new business models. The advantage of this 3-year program is that at Modul University we focus on a career-oriented and industry-focused approach. The program allows you to gain professional experience through an internship, leading to high employability rates after graduation.
360 Industry Education and Experience
In your first year of studies, you will learn the fundamental concepts of modern business practices, such as finance, accounting, administration, communication, and a comprehensive understanding of external and internal economic structures in which the business operates. In your second year, our expert professors will take you deeper into understanding the hospitality and tourism industries through analysis, calculating performance ratios, identifying ways for improvements and discussing the outlook for the industry before then embarking on a supervised practical internship, providing first-hand work experience.
Your Specializations
To conclude this program, we offer you the opportunity to specialize in either:
Hotel Management
Tourism & Event Management
Curriculum
The 3-year Bachelor of Business Administration in Tourism and Hospitality Management covers general business administration and managerial knowledge including human resources, marketing, finance, business informatics, economics, and financial management, law and communication, and hospitality management, as well as specialization courses specifically focused on either hotel operations and management or tourism and event management.
Semester 1
Marketing & Consumer Behavior
Accounting & Management Control I
Math & Statistics I
Critical Thinking & Problem Solving
Advanced Business Communication
Sustainability Literacy for Business
Semester 2
Organizational Behavior & Corporate Social Responsibilities
Accounting & Management Control II
Math & Statistics II
Microeconomics
Academic Writing
Principles of Business Law
Semester 3
HR Management & Management Development
Financial Management & Investment Planning
Macroeconomics
New Media & e-Business Applications
Tourism & Hospitality Business Analysis
Internship Preparatory Course
Semester 4
Internship 5-6 months (900h)
Semester 5
Bachelor Thesis Tutorial
Service Operations Management
Latest trends in Tourism, Hospitality & Events
Marketing Research and Empirical Project
Specialization Courses x 3
Semester 6
Entrepreneurship, Innovation & Business Planning
Specialization Courses x3
Bachelor Thesis
Career Opportunities
Career opportunities for graduates of the Bachelor of Business Administration in Tourism and Hospitality Management:
Tourism and hospitality consultant, project manager, event and service co-ordinator
Resort operator, guest experience manager, communications specialist, tourism marketing manager
Industry sectors:
Hotel and real estate development, travel and tour management, event planning
Hotel management operations, food and beverage management, spa and wellness management