Bachelor in
Bachelor in Chemistry
Montana State University Billings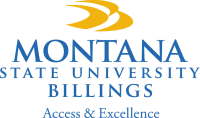 Scholarships
Explore scholarship opportunities to help fund your studies
Introduction
Bachelor in Chemistry
College of Arts and Science (C.A.S.) majors are doing exciting things, and here are just a few examples. In New Media classes, Art majors learn about graphic design incorporated with digital computer graphics, animation, visual art and internet art. Psychology students interpret and score intelligence, memory, neuropsychological and personality tests in our updated Psych Assessment Lab. Science majors can be found doing research in solid matrix luminescence. History majors may travel abroad to explore other countries such as Vietnam.
Whether you are going on to graduate school or directly to work after graduation, C.A.S. students are succeeding. In recent years, graduates in the sciences and psychology have been accepted to top medical schools; including Penn State, University of Minnesota and University of Washington as well as major graduate programs at universities such as University of Notre Dame and University of Utah.
The chemistry program is designed to be flexible enough to meet individual interests of students and comprehensive enough to be competitive nationally. A chemistry major can expect to find employment in private, state, or federal laboratories ranging from research and development to quality control. Course selection and/or selection of a minor can open additional choices in other fields such as biology, geology, business, or health sciences. Graduate education is encouraged as an avenue to expand career opportunities.
What Are the Admission Requirements?
Completion of the equivalent to a U.S. high school diploma
Minimum scores: TOEFL: 68 (IBT) / IELTS: 5.5
Original certified copies of all official secondary records
Official English translations of all academic records.
How Do Students Apply?
Apply online at www.msubillings.edu/internationalstudies/admissions.htm
Required Documents
$30 application fee (plus $5 processing fee if done online)
Completed application form
Academic records
IELTS/TOEFL exam scores
Copy of passport
Financial statement form and bank letter
Upon receiving all required documents student's application will be processed. M.S.U.B. application processing time is 2-3 days.
Cost & Fees
Estimated undergraduate costs for two semesters:
Tuition and fees: $18,416
Books and supplies: $1,460
Personal expenses: $1,500
Living expenses: $8,500
English Language Requirements
Certify your English proficiency with the Duolingo English Test! The DET is a convenient, fast, and affordable online English test accepted by over 4,000 universities (like this one) around the world.