BSc in
Bachelor in Computer Science
Mercy College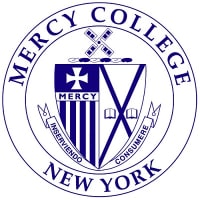 Scholarships
Explore scholarship opportunities to help fund your studies
Introduction
Imagine creating programs that people use every day to improve their lives.
With a B.S. in Computer Science gain the practical experience you will need to start a career in the field of computer science.
Think of those programs we can't live without, the programs we use every day. Well, the Computer Science program at Mercy College can get you started.
The program is more than just a theoretical background. You'll get the practical experience you'll need to make yourself attractive in the computer science profession, related fields, and to succeed in a technological society.
You'll learn programming skills (currently in Java and C++), Software Engineering, Computer Architecture, Operating Systems, and Computer Networking.
The Computer Science program follows the most recent guidelines of the Report of the ACM/IEEE-CS Joint Curriculum Task Force. According to Prof. Daniel McCracken, former President of ACM and former Chairman of the Computer Science department at CCNY-CUNY, "Mercy College is to be commended for having a fine program in Computer Science. The curriculum is constantly revised to keep it up to date; the faculty are qualified and committed; the facilities are outstanding in many ways; students are enthusiastic about their educational experience and have good prospects for jobs or graduate study."
With small class sizes, personal interactions with the professors, and real-world computing projects in teams, you'll learn to see what makes this program so great.
Program Outcomes
By the end of this program, students should be able to:
Demonstrate proficiency in programming by writing programs that are functional, easy to use (user interface), and efficient.
Demonstrate the ability to quickly and effectively recognize the requirements of different programming languages/IDEs/platforms and solve problems by writing programs on different platforms/IDEs.
Create a simple, formal mathematical model of a real-world situation and use that model to solve a problem.
Demonstrate the ability to analyze complex software problems applying and using calculus and design solutions to these problems.
Recognize and explain the importance of integrating security into all aspects of programming, operating systems, and software development.
Explain what is meant by 'best', 'expected', and 'worst' case behavior of an algorithm.
Identify and explain the basic building blocks of a computer: arithmetic logic unit (gate-level), registers (gate-level), central processing unit (register transfer level), and memory (register transfer level).
Analyze the software needs of an organization or a business unit in the organization.
Design, develop, and (describe the implementation of) a software solution to fulfill organizational needs using software engineering methods.
Analyze the networking needs of an organization and propose a suitable solution for those needs.
Write business reports as well as technical manuals.
Function effectively in a team to complete a programming/software engineering project spanning an entire semester.
Career Opportunities
Representative career opportunities for graduates of the Computer Science Bachelor's degree program are as follows: Programmer, Helpdesk Specialist, Analyst, Software Engineer, Network Engineer, Network Administrator, Web Administrator, and Game Programmer.
English Language Requirements
Certify your English proficiency with the Duolingo English Test! The DET is a convenient, fast, and affordable online English test accepted by over 4,000 universities (like this one) around the world.