BSc in
Bachelor of Science in Computer Engineering
MEF University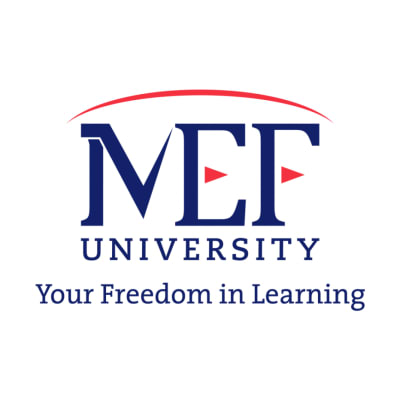 Key Information
---
Campus location
Maslak, Turkey
Application deadline
Request info
Earliest start date
Request info
Scholarships
Explore scholarship opportunities to help fund your studies
Introduction
Computer Engineering
Computer Engineering Program at MEF University is designed to combine a solid core of computer engineering courses with mathematics, natural sciences, and engineering courses. The computer engineering core is designed to emphasize both hardware and software courses. The compulsory courses such as digital system design, microprocessors, and computer architecture are coupled with laboratories to provide students with hands-on experiences on computer systems. The program aims to provide students with a comprehensive list of software courses such as computer programming, object-oriented programming, data structures and algorithms, database management systems, programming languages, and software engineering. These courses are also coupled with software laboratories to provide students with hands-on experience on analysis, design, development, and test of software systems.
The program includes discrete mathematics, probability, statistics, algorithm analysis, operating systems, formal languages, and automata theory as compulsory courses to provide students with a strong theoretical foundation. In addition to these compulsory courses, the program provides a large number of elective courses including computer networks, compiler design, artificial intelligence, data mining, computer graphics, embedded systems, computer vision, sensor networks, etc. Programming studio helps students to further improve their software development abilities by utilizing modern methods and tools.
The program emphasizes the importance of personal and professional ethics, business and management leadership. The summer practice or internship during sophomore and junior years will give students the chance to familiarize them with computer engineering applications and working conditions after graduation.
The program has been prepared to satisfy ABET (Accreditation Board for Engineering and Technology) and ENAEE (European Network for Accreditation of Engineering Education) criteria.
Job Opportunities
Computer engineers have a broad spectrum of job opportunities, ranging from software development to computer hardware design; and from finance to telecommunication sectors. Computer engineers can work in their own start-up companies, software and hardware companies, big corporate firms where information technologies are central to their operations such as banks and consultancy companies, cutting edge research centers, engineering firms that design and produce state-of-the-art technologies, and in telecommunications companies; both at the engineer and manager level. Companies which attract the computer engineers the most are: computer software and hardware firms (Microsoft, Apple, Intel, IBM, Oracle, and KOC Systems), companies which produce Internet technologies (Google, Facebook, and Twitter), telecommunications, computer network, and mobile communication companies (Cisco, Alcatel-Lucent, NETAS, Argela, Vodafone, Turkcell, AirTies, Superonline), and financial institutions (Garanti, Is Bankasi, and Akbank). Besides, research centers and academic institutions working on new technologies such as universities, Microsoft Research, and Philips Research always provide job opportunities for computer engineers.
Program Educational Objectives
Computer Engineering department identified the following list of educational objectives for the undergraduate program, which describes our vision for what our students will be achieving in their careers five years after their graduations:
Our graduates will apply computer engineering principles to solve technological problems by reflecting a good understanding of computer engineering fundamentals.
They will utilize modern computer engineering techniques together with their innovative and entrepreneurial skills to create new technologies, solutions, and values to meet the needs of society.
They will show leadership with their professional responsibility, communication and organizational skills.
Student Outcomes
1. A skill to apply knowledge of mathematics, science, and engineering.
2. A skill to design and conduct experiments, in addition to analyze and interpret data.
3. A skill to design a system, component, or process to meet desired needs.
4. A skill to function on multi-disciplinary teams.
5. A skill to describe, formulate and solve engineering problems.
6. An understanding of professional and ethical obligation.
7. A skill to communicate effectively.
8. The broad education necessary to understand the impact of engineering solutions in a global and societal context.
9. Recognition of the need for and an ability to engage in life-long learning.
10. Knowledge of contemporary issues.
11. A skill to use the techniques, skills, and modern engineering tools necessary for engineering practice.
Course Plan and Prerequisites
MEF University Computer Engineering Program, ensuring a balanced load on computer hardware and software, is aiming at delivering the best quality engineering education and training to computer engineer students. In the first year of the program, students get acquainted with the computer engineering program, take basic science classes and introduction to computing and programming. In the second year, they are offered essential engineering courses as well as few of the must courses of the computer engineering program. At the end of the second year, students will have the opportunity to apply the knowledge they obtained from the school to practice through the internship program. The third year is when the students will heavily be busy with design courses. After that, they will have another opportunity for internship in which they are expected to use their design ability to demonstrate skills almost equivalent to a graduate engineer. The last year of the program will allow students to specialize on the desired topic by taking engineering as well as human science elective courses. Students will also have to complete a final project in order to graduate. MEF University Computer Engineering program is created based on core courses recommended by IEEE's CS. In addition, after having our graduate students, our program will periodically be monitored, inspected and continually improved according to ABET's accreditation requirements.
Undergraduate Course List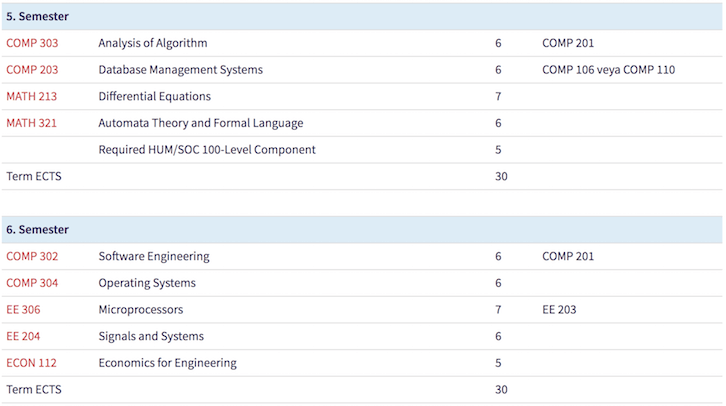 Elective Courses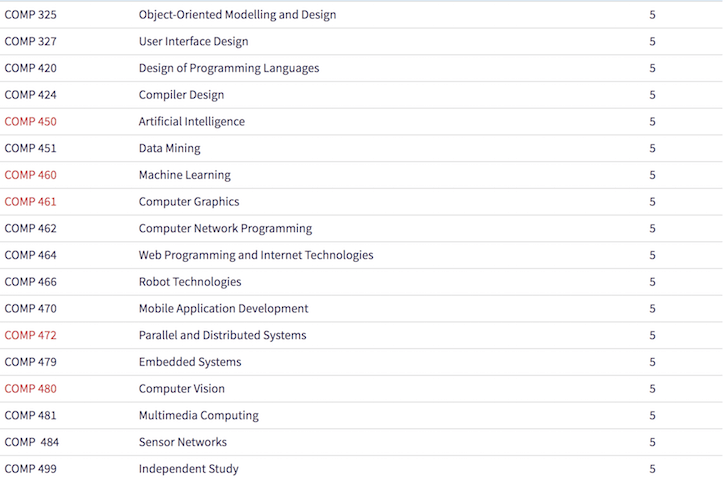 Internship
All computer engineering students must work as an intern in order to understand the professional work environments, application of the knowledge gained in school to practice and gain access to such environments. A total of 8-week long summer practice shall be equally partitioned; the first 4-week period is expected to be completed at the end of the sophomore (2nd) year, the second 4-week period is expected to be completed at the end of the junior(3rd) year.
How to Apply?
Application Criteria:
Applicants need to be graduates of high school equivalent to Turkish high schools, or in the last year of such a high school. Applicants who have not yet received their high school diploma may only get a conditional acceptance.
Prospective students may apply with an acceptable high school diploma (those in the last year of high school, with their transcript), international diploma (such as IB, Abitur etc), national high school exit/university entrance examination score, or with an international university entrance examination score (such as SAT, GCE, ACT). The full list of acceptable diplomas/examination and their minimum scores are available on the university's website.
Online Application:
Applicants should complete the online application form. Applicants need to attach the following documents:
Copy of the identity information page of their passport
Passport style (portrait) photograph
High school diploma (if available)
High school transcript
Any recognized high school exit/university entrance examination score result, if available
Proof of English proficiency, if available
Statement of motivation
English Proficiency:
MEF University is an English medium university. All programs apart from Law are 100% in English. The Law program is 30% in English.
Students need to demonstrate their English proficiency before beginning in academic programs. The level of English proficiency required is equivalent to TOEFL iBT 80. Only internationally or nationally recognized examinations are accepted as proof of proficiency. The recognized examinations and their equivalences are as follows:
TOEFL iBT: 80
P.T.E. Academic: 67, CAE: C, CPE: C
U.D.S., K.P.D.S., Y.D.S. (Turkish governmental examinations): 65
Applicants, who do not have acceptable proof of English proficiency at the time of application or university enrollment, sit the MEF University English Language Placement and Proficiency Examination. Students who do not pass the Proficiency Examination will need to study in the MEF University English Language Preparatory Program until they meet the required level.
Applicants to the Law program who are not native Turkish speakers or graduates of Turkish medium high school are required to present proof of Turkish language proficiency (TÖMER C).
Acceptance Decisions:
The acceptance decisions are given to the applicants meeting the application criteria based on the relative merit of applications. Applicants are informed about their acceptance decision and a scholarship offer and asked to confirm their intention to enroll with a payment of a deposit of USD 250 on the university's bank account. The deposit is counted towards the first semester's tuition fee but is non-refundable in case of non-enrolment. After payment of the deposit, an official letter of acceptance is issued. Accepted students are solely responsible for their student visa applications.
University Enrolment:
Accepted students will make their university enrolment during the dates announced by the university on its website. The following documents are required for university enrollment:
Original of high school diploma and its notarized Turkish translation if it is not issued in Turkish or English
High School Diploma Equivalency Certificate from the Turkish Ministry of Education (or Educational Attaché of Turkish Consulate)
Original of high school transcript
Original scorecard of test scores (high school exit/university entrance) used to support the application, if any
Photocopies of the applicant's passport identification information page and the page containing student visa. The student visa is compulsory for all international students. It can be obtained from a Turkish Consulate in the applicant's home country by presenting the letter of acceptance.
Photocopy of the first seven pages of the Residence Permit (obtained from the Bureau of Foreign Residence)
4 passport size (4.5 x 6 cm) photos (taken in the last 6 months, clearly identifying the person)
Receipt of tuition fee payment
Original scorecard of recognized language proficiency exam (if available)
Applicants who fail to complete the enrolment process within the announced dates or to provide the required documents, forfeit their right to study at MEF University.