Bachelor in
Bachelor in Exercise Science
Lewis-Clark State College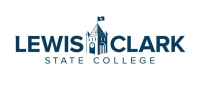 Introduction
A major in Exercise Science prepares students to integrate principles from both Physical & Life Sciences, Kinesiology, and Health into the study of the art and science of human movement. Students who pursue this degree often plan to attend professional post-baccalaureate programs in the Allied Health Sciences (i.e. physical therapy, occupational therapy, sports medicine, cardiac rehabilitation). These students go on to be successful in a variety of allied health fields that are clinically oriented, and diverse, and that place an emphasis on research-based practice.
Program Outcome
Students who graduate with a degree in Exercise Science will be well-prepared to:
Use and interpret formal and informal assessment strategies to advance individual performance and determine the effectiveness of a prescribed exercise program.
Apply skills and knowledge within a professional allied health setting, integrating ethical standards and best practices in the field.
Create programs and learning environments that encourage positive social interaction, active engagement, and self-motivation.
Interact in a professional, effective manner with colleagues, families, and community agencies to support the growth and well-being of programs and participants.
Design and conduct a research project, analyze and interpret data, and present findings both orally and in writing.
Career Opportunities
Graduates with a BA/BS in Exercise Science go on to attend professional post-baccalaureate programs in a variety of fields:
Physical Therapy
Occupational Therapy
Sports Medicine
Cardiac Rehabilitation