BSc in
Bachelor of Science in Animation, Visual Effects Concentration
The Los Angeles Film School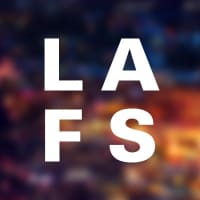 Scholarships
Explore scholarship opportunities to help fund your studies
Introduction
Own Your Craft
Study Visual Effects
Turn fantasy into reality. Create out-of-this-world scenes using computer-generated imagery and 2D techniques taught by industry-experienced professionals. If you're an aspiring animation director, visual effects specialist or 3D animator and want to work in post-production, then visual effects is the track for you.
What to Expect
Our conservatory structure allows students to select an industry-focused specialization based on their individual interests. Students learn 2D and 3D animation through our theory and technical based curriculum.
Our Bachelor of Science in Animation program is 120 credit hours and 36 months in length.
Each class is studied exclusively during a four-week period allowing students to focus on one particular subject at a time.
Courses include Compositing Fundamentals, Model Creation, Character Animation I & II, and Visual Effects Production I, II & III.
Gear & Software
Creative people need creative tools. As a digital animator, your computer becomes your canvas, palette and paintbrush all-in-one. As a student, you'll receive a TechKit which includes your own powerful laptop loaded with selected industry software.*
*Specific types of gear and gear info subject to change without notice.
Alumni Making it
Graduation is just the beginning – when the classes end, the real work begins. It can be intimidating to search for that first opportunity. That's where our Career Development team comes in. As you begin this part of your journey, they'll give you access to the tools you'll need to network, find industry job leads, showcase your skills, create a professional image and stay current with industry practices and trends.
At The Los Angeles Film School, Career Development is more than a department. It's a lifelong process.
The Alumni Association
We founded our Alumni Association (LAFSAA) to help you and your fellow alumni network, connect, promote your work, and discover professional opportunities. In addition to ongoing career development, you can take part in exclusive workshops, mixers, screenings, and events made available to all LAFSAA members.
Are you a grad and want a card that gets you into LAFS sponsored events, exclusive screenings and special campus privileges? Email us and ask about our Alumni Card!
Shaping the Industry
Our talented alumni have gone on to do some pretty cool things. They thrive in their fields working for major studios like Marvel, Disney, DreamWorks, NBC and more. See how our growing network continues to make its mark on the entertainment industry.
Admissions
Whether you're interested in filmmaking or computer animation, mastering the art of audio recording or music production or the business of the entertainment industry, we're here to make your transition into your desired degree program as straightforward and stress-free as possible.
Follow the below steps to get started on the path toward realizing your dream career with a degree from The Los Angeles Film School.
Step 1
Complete Your Application
To complete The Los Angeles Film School's application for admissions, go here. After you have completed the application, you will be contacted by an Admissions Representative for an interview.
If you have submitted an admissions application and required documentation, have been interviewed and accepted, move to the next step.
Step 2
Financial Aid
If you plan on applying for financial aid, please visit fsaid.ed.gov/npas/index.htm to create a Federal Student Aid ID. You can then use this ID to complete the Free Application for Federal Student Aid (F.A.F.S.A.) at fafsa.ed.gov and student loans at studentloans.gov.
If you are under 24 years old, you will need your parents' information as well.
Military Benefits: If you are eligible for VA benefits, please contact our military department ([email protected]) for a list of required documents or for any questions you may have.
Step 3
Complete Enrollment Paperwork
To complete the Admissions portion of your enrollment, fill out your Enrollment Agreement, which can be done with the Admissions Team. Next, you must submit proof of high school graduation or GED test scores, or other equivalent, state-approved diploma examination. Applicants who hold a GED or other equivalent state-approved diploma examination must submit an official copy of their test score results and/or their diploma.
Step 4
Explore Housing Options
The Los Angeles Film School has full-time, dedicated staff available to facilitate local and long-distance transitions for our enrolled and active students. Our housing coordinators can assist students in finding accommodations that fit a wide range of budgetary and lifestyle preferences, in addition to aiding in student roommate selection.
We suggest that each student contact the housing coordinator to make arrangements as early as possible prior to the start of school.
Step 5
Attend Registration
Registration is usually held the week before classes start. Be prepared to have your photo taken for your student ID, to complete any outstanding enrollment paperwork, and to meet with financial aid. You will be given a class schedule if all of your paperwork is completed, including proof of high school graduation. You may RSVP for Registration three weeks prior to your start date.
Step 6
Attend Orientation
Orientation is mandatory for new students. It often consists of one day on campus prior to your first full day of classes, although some degree programs count Orientation as part of attendance.
Please contact your Admissions Representative in advance, if you cannot make Orientation.

Please arrive at campus, 6363 Sunset Blvd, Hollywood, CA 90028, no later than 9:00 am.
We encourage new students to park in our parking lot for $6/day (you will receive detailed parking directions the day before Orientation).
Continental breakfast will be served.
We will check you in and confirm you are registered for the desired program of study.
A presentation in our Main Theatre will begin after breakfast, followed by program-specific presentations led by Program Directors.
You will then participate in the New Student Selfie-Campus Challenge to familiarize yourself with life at LAFS.
Lunch will be served at 12:30 pm.
General Requirements
Get Enrolled
At The Los Angeles Film School, we accept students who are serious about pursuing careers in the world of entertainment media. They must show dedication and commitment to the art. Prospective students are encouraged to visit the school and discuss their personal, educational, and occupational goals with the Office of Admissions.
The Los Angeles Film School has an open enrollment policy, with new start dates every four weeks. Enrollment is open to high school graduates, or equivalent, who are seriously interested in the field of professional filmmaking, animation & VFX, music production, audio engineering, entertainment business or game production & design. We do not require any previous experience in these fields for admission.
General Admission Requirements for all Programs
Applicants must submit an application for admission and pay the $75.00 application fee. To be eligible for admission, applicants to an associate's or full bachelor's degree program must be a high school graduate or possess a recognized high school equivalency (GED® – General Education Diploma or HiSET Exam Scores). An applicant to a bachelor's degree completion program must have an associate's degree from a recognized accredited institution.
The military document DD214 is NOT an acceptable means of proving high school or high school equivalency certification completion.
To meet admissions requirements, an applicant must provide documentation supporting one of the following:
An official High School Transcript or diploma that indicates the student is a graduate.
A recognized equivalent of a high school diploma such as a GED (General Education Diploma) diploma.
California HiSET Exam: the California HiSET (High School Equivalency Test) has been approved as an acceptable alternative to the GED Exam for the state of California. The passing results must be received directly from the testing center to be considered official.
Documentation of a homeschooling program at the secondary level as allowed under the state's rules in which the homeschooling program occurred.
Documentation of a state-authorized examination that the state recognizes as the equivalent of a high school diploma, such as the California High School Proficiency Exam.
An official credential evaluation with High School transcript that certifies that the student completed the equivalent of a high school diploma from a non-U.S. educational institute.
Applicants who are unable to provide documentation of having completed a high school diploma or high school equivalency certification due to a natural disaster destroying the records or the institution having been closed may submit the following for consideration in addition to completing an attestation of High School Diploma or high school equivalency certification completion:

Confirmation from the state recognizing that the institution lost its records to a natural disaster. If the state cannot confirm, confirmation can be obtained from a recognized authority as approved by the VP of Compliance.
Confirmation from the state recognizing that the institution has closed and that the records are not attainable.

Applicants to a bachelor's degree completion program must also submit an official college transcript documenting completion of an Associate's degree from an accredited institution whose accreditation is recognized by the Council for Higher Education Accreditation (bachelor's degree completion program only).
All applicants must have the ability to read and write English at the level of a graduate of an American high school as demonstrated by the possession of a high school diploma, GED or passage of the California high school proficiency exam.
* All required documentation that is not in English must be accompanied by a certified English translation. if native language is other than English, verification of language proficiency is required.
* Application fee will be refunded if the student requests to cancel within 3 days.
The School reserves the right to request any additional information necessary to evaluate an applicant's potential for academic success. The School may reject any applicant whose records indicate that they are not reasonably capable of successfully completing and benefiting from the program, inadequate preparation and/or interest for its programs.
When does the next semester start?
The Los Angeles Film School has various start dates throughout the year. Please contact an Admissions Representative at 877-9LA-FILM to discuss which option is best for you.