BSc in
Bachelor in Information and Communication Technology
KTH Royal Institute of Technology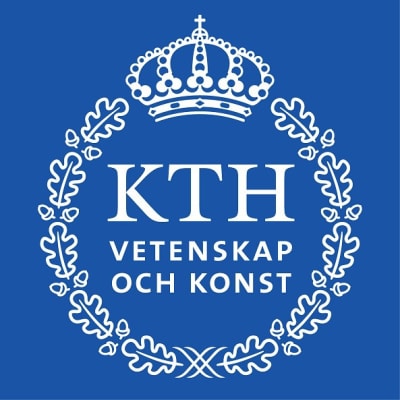 Key Information
---
Campus location
Stockholm, Sweden
Tuition fees
SEK 366,000 / per year *
Application deadline
15 Jan 2024
Earliest start date
Aug 2024
* The full programme tuition fee for non-EU/EEA/Swiss citizens studying bachelor's programme in all subject areas except for architecture is SEK 366,000.
Introduction
Today's society is highly dependent on Information and Communication Technology (ICT). This programme aims to meet society's demands for ICT solutions and prepare a generation of highly skilled specialists in the field. The developments in this area create opportunities for you to utilise the knowledge gained in the programme for either an international career or further master's level studies.
Information and Communication Technology at KTH
ICT is an ever-expanding field and the basis for digitalising human communication. Since the conception of the first personal computer in 1950s and the invention of the World Wide Web in the 1980s, ICT has come to affect human life at its core and all industries and sectors. Today, new systems and services continually evolve as people and products become increasingly connected. At the same time, concepts like AI and quantum computing promise to speed up this development even more. While technology can improve people's quality of life and contribute to the green transition, development requires constantly enhanced security. This evolution creates a demand for ICT experts who strengthen the protection against industrial espionage, fake news and cyber warfare and develop reliable AI, e-health and digital design. As a student in the bachelor's programme in Information and Communication Technology, you find yourself in the centre of this exciting field.
The programme teaches you about electronics, software, computer science and communications technology. It also integrates technology with economics, leadership and sustainable development – giving you a broad perspective on technological development. The programme has a large proportion of elective courses that allow you to tailor your education.
All teaching is conducted in English in a combination of lectures, laboratory work and practice. You will benefit from the extensive group work that you can do both at future employers and in research environments. The programme is based on the latest research that KTH conducts in collaboration with companies and your teachers are prominent professors from all over the world. Through guest lectures and projects you will meet companies and gain a sounder understanding of your future profession.
The programme is offered at KTH's campus in Kista, one of Europe's leading ICT clusters with around 1,000 companies. Your fellow students come from both Sweden and other countries such as Germany, France, Spain, England and South Korea. Collaborating in intercultural groups is a valuable experience that can lay the foundations for your own international network.
This is a three year programme (180 ECTS credits) given in English. Graduates are awarded the degree of Bachelor of Science. The programme is given by the School of Electrical Engineering and Computer Science (at KTH).
Curriculum
Year 1
The first year of the programme will give you basic knowledge in electronics and computer engineering, software engineering, computer science and mathematics. These fields create a strong foundation for the rest of the programme which is based mainly on these fields. The first year will also give you an insight into your future profession.
Mandatory courses
Programming I (ID1018) 7.5 credits
Digital Design (IE1204) 7.5 credits
Embedded Electronics (IE1206) 7.5 credits
Introduction to IT (II1306) 1.5 credits
Computer Hardware Engineering (IS1200) 7.5 credits
Discrete Mathematics (SF1610) 7.5 credits
Algebra and Geometry (SF1684) 7.5 credits
Calculus in One Variable (SF1685) 7.5 credits
Basic Course in Mathematics (SF1690) 6.0 credits
Year 2
During the second year you will deepen and broaden your knowledge. You will reach an understanding in how products and services within information technology functions, and also gain ability to develop these systems yourself. The knowledge acquired in the first two years is then applied in a project where you choose to either develop a software system or to build an autonomous robot.
Mandatory courses
Programming II (ID1019) 7.5 credits
Algorithms and Data Structures (ID1021) 7.5 credits
Project in Information and Communication Technology (II1305) 7.5 credits
Networks and Communication (IK1203) 7.5 credits
Calculus in Several Variable (SF1686) 7.5 credits
Electromagnetism and Waves (SK1118) 7.5 credits
Program Outcome
Sustainable development
Graduates from KTH have the knowledge and tools for moving society in a more sustainable direction, as sustainable development is an integral part of all programmes. The three key sustainable development goals addressed by the bachelor's programme in Information and Communication Technology are:
7 Affordable and Clean Energy
9 Industry, Innovation and Infrastructure
The programme teaches you to understand and develop sustainable solutions for the global sustainability goals of Energy for All and Sustainable Industry, Innovation and Infrastructure. ICT's main contribution to sustainability is to be an enabler for other industries to become more energy-efficient and reduce their carbon footprint. Emissions from the transport and industry sectors can be greatly reduced if new energy-efficient technology can be used.
The IT industry also has a major impact on personal integrity, digital monitoring and democracy. There are major issues to engage in here for those who want to become involved and influence development. Another important aspect is that the technology that enables us to be connected is dependent on electricity. In order for the digital services we use to be environmentally friendly, it is important to create an energy-efficient infrastructure.
Scholarships and Funding
KTH offers four different scholarship opportunities for master's studies. The KTH Scholarship covers the tuition fee of a one or two year master's programme. The KTH One-Year Scholarship is aimed at current KTH master's programme students and covers the tuition fee of the second year of studies. The KTH Joint Programme Scholarship is aimed at students in certain joint programmes and covers the tuition fee for the study period spent at KTH. The KTH India Scholarship is aimed specifically at students from India.
KTH Scholarship
KTH One-Year Scholarship
KTH Joint Programme Scholarship
KTH India Scholarship
Swedish Institute
The Swedish Institute (SI) offers a number of scholarships for students from targeted countries coming to Sweden.
KTH associated scholarship organisations
KTH cooperates with the following organisations providing scholarship opportunities for prospective KTH students.
COLFUTURO (Programa Crédito Beca) for students from Colombia
LPDP (Indonesia Endowment Fund for Education) for students from Indonesia
FUNED for students from Mexico
Scholarship portals
IEFA database
The IEFA database offer a comprehensive scholarships search, grant listing and international student loan programmes.
Studyportals
The Studyportals scholarship database lists over 1,000 scholarship and grants for students worldwide applying for studies in the EU.
Scholars4dev
Scholarships for Development is a database of scholarships open to students from developing countries.
WeMakeScholars
WeMakeScholars helps students from India secure education loans from banks and NBFCs. They also lists more than 26,000 international scholarships from different trusts, foundations and govt. bodies.
Deferment of student loans in the United States
KTH is an accredited institution at the US Department of Education and holds a Title IV 'Deferment Only' status (OPE ID 03274300). US students may defer payments on existing federal student loan accounts while enrolled in a master's programme at KTH. The 'Deferment Only' status does not allow students to take out federal student loans for enrolment at KTH. However, the accreditation facilitates grant and loan opportunities for US students as many private student loan institutions in the US use this designation as a requirement to grant new loans. Students who wish to defer payments must contact their lending institution in the US.
Career Opportunities
After graduation, creative jobs await in a labour market that exists both in Sweden and internationally. The programme opens up opportunities in global and regional IT companies, consultancy firms, most companies' IT departments and in international institutions. There is also a great need for ICT skills in the automotive industry and medical technology.
You can evolve into a software engineer, consultant, systems specialist and much more. You might have a new idea during the programme and go on to become an entrepreneur or apply to the many startup companies in the field. Even though more and more people are training in ICT around the world, the need for ICT competence is expected to be high for a long time to come. The prospect of finding exciting tasks and occupations is very good.
After graduation
Software Developer, Systems Specialist, and Consultant.