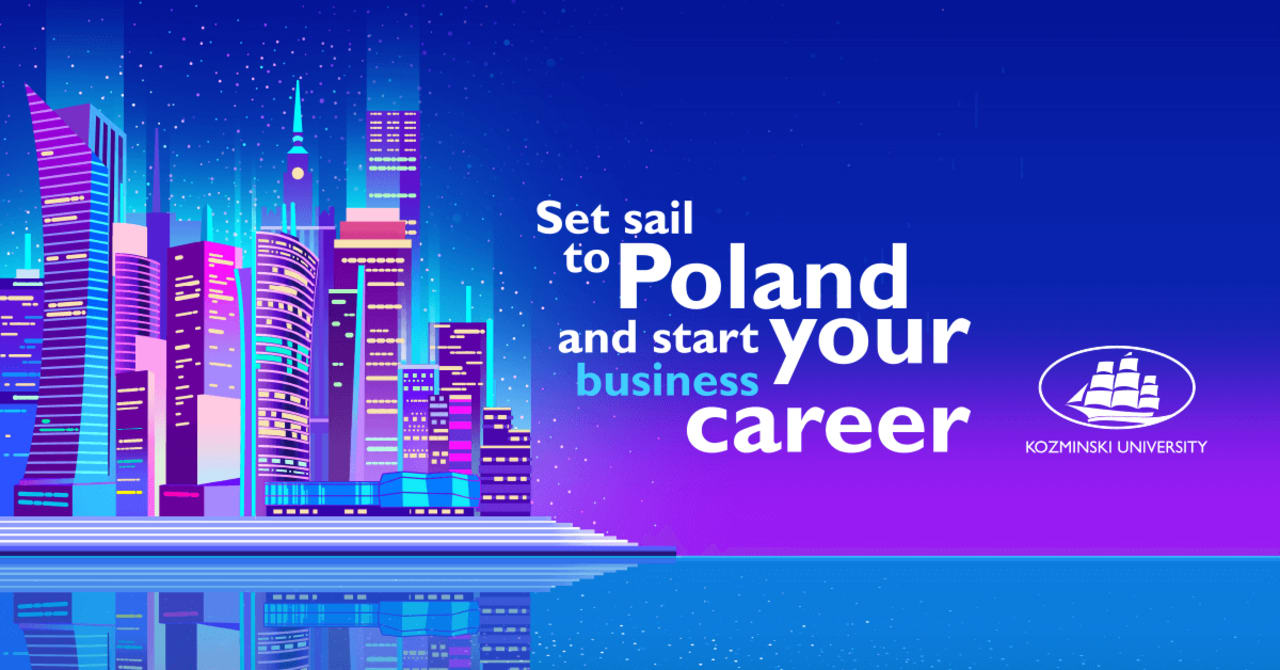 Bachelor in
Bachelor in Financial Management
Kozminski University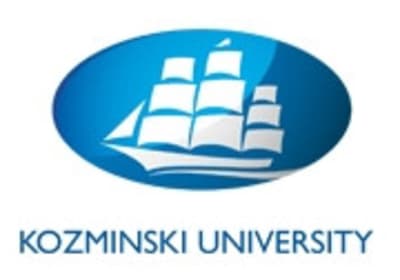 Key Information
---
Campus location
Warsaw, Poland
Study format
Distance Learning, On-Campus
Tuition fees
EUR 5,520 / per year **
Application deadline
30 Sep 2023*
Earliest start date
Oct 2023
* we recommend Non-EU candidates to apply as soon as possible due to visa issues
** 1st year tuition
Introduction
The major in Financial Management, on our Bachelor in Finance and Accounting studies, is a three-year program conducted in English that prepares students for work in corporate finance and accounting. Their knowledge and skills are developed intensively, as are their problem-solving and decision-making abilities, as they focus on formulating, implementing, and monitoring business strategy and policy.
The purpose of the program is to produce technically competent professionals with high ethical standards and a good business sense. The curriculum of the program combines the benefits of traditional accounting with a broad range of business topics reflecting the expanding needs and responsibilities of finance professionals, allowing students to face the challenges of an ever-changing global economic environment. Graduates of the bachelor program can expect to have the widest possible range of career opportunities in all areas of business.
Graduates of the program benefit from exemptions from most of the papers on the Applied Knowledge and Applied Skills level ACCA Qualification (AB, MA, FA, LW, PM, FR, FM) and can expect to have a wide range of career opportunities in all areas of business.
Thanks to the agreement signed between Kozminski University and CIMA based in London, students of the Finance and Accounting program at our Uni will have the opportunity to obtain an international management accounting diploma.
The major in Financial Management is designed in close cooperation with Goldman Sachs, BNP Paribas Securities Services, and S&P Global, and Crisil GR&A. It helps to provide students with in-depth knowledge in the areas of corporate finance, capital markets, financial reporting, and investment analysis. International accreditations and recognition by the most prominent professional associations (ACCA, CIMA, etc.) attest to the quality of the program's educational content.
Starting in October , students will benefit from a financial laboratory based on Bloomberg's technology. They will have access to the full service and additional educational functions of the largest news agency in the world, specializing in providing financial information. Thanks to this solution, the learning process will be based on real analyses, indicators, and information from all financial markets in the world.
The mobility window during the 5th semester allows students to participate in an international exchange program (without the need to worry about program differences with the partner institution, due to the fact that all major courses are taught in other semesters). The out-of-campus educational experience provides the students with a well-rounded perspective of the teaching process, facilitates the acquaintance with global career opportunities, and expands the students' professional and personal network of contacts.
Our students also have the possibility to sign up for a Double Degree Program with the Lisbon School of Economics & Management.
Graduates receive a Bachelor in Finance and Accounting diploma. Additionally, they get a diploma's supplement stating that the graduate has finished a major in Financial Management.
During the second and third year, students are prompted to undertake a mandatory extended internship program in order to hone the acquired knowledge and skills through on-the-job training. The University's career office, as well as the program council, invest their best efforts to facilitate student internship placement with the track's and University's strategic partners like Goldman Sachs, BNP Paribas Securities Services, Citi.
The coursework is predominantly case-based thereby assuring that the acquired knowledge meets the up-to-date expectations of the industry. Students train their skills in designing and calibrating financial models suited to tackle computationally-intensive business problems, e.g., budgeting, investment project appraisal, costing, pricing, valuation, etc.
Partners of the program:

Double Degree Programs
During the course of study, students of the Financial Management Program have the opportunity to go on their third year to one of our partner universities for a so-called double degree program, thanks to which they will receive not only the diploma of Kozminski University but also from our partner university!
Available Double Degree Programs on the Financial Management studies: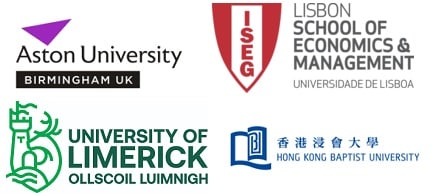 Rankings
Rankings
Best business school in Central and Eastern Europe according to the Financial Times ranking – ranked 48th in Europe
Best economic higher education institution in Poland according to the Perspektywy ranking
Best non-public higher education institution for 21 years according to the Perspektywy ranking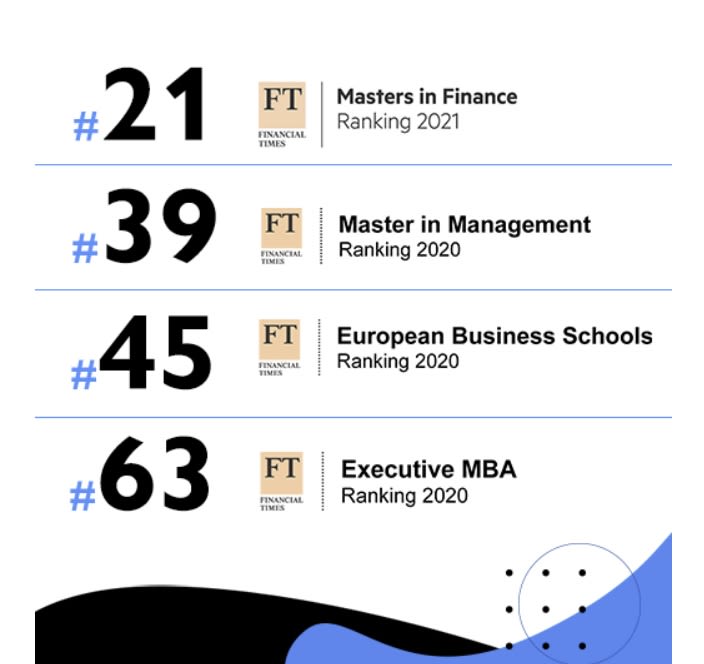 Program Outcome
Purpose of the studies
Understanding international financial markets and learning the tools for making optimal financial decisions.
Mastering the ability to analyze fundamental economic processes and events, as well as explain the reasons for their occurrence.
Gaining practical skills in accounting, control, and financial reporting – the core tools needed for a career in finance and accounting or running a business.
Learning the language of accounting and finance and gaining the ability to communicate effectively regarding the financial aspects of your business and industry.
What you gain from your studies
Knowledge regarding internal and external factors influencing the financial condition of international corporations.
Good command of professional terminology in English, enabling you to freely communicate in the world of international corporate finance.
The possibility to become a part of the multinational community at Kozminski University and gain an understanding of different cultures through group projects and teamwork.
Working knowledge related to the activities of a business.
Skills that enable you to efficiently manage a company.
Knowledge and skills within your fields of interest through elective courses.
The possibility to participate in an international exchange program and visit business schools all over the world.
Knowledge of English business terminology.
Preparation for further personal and professional development.
Scholarships and Funding
Scholarships for the best candidates
Candidates who have achieved at least 470 qualifying points have the possibility to apply for the "Scholarship for the Best Candidates".
The awarded candidates are chosen based on a ranking system.
Only applications submitted until the 15th of July will be considered for the scholarship. The candidates, who were granted a scholarship will be informed about it at the latest on July 31st.
Career Opportunities
Career opportunities after your studies
An employee of a financial department in an international corporation or a financial institution.
A mid-level employee in a consulting company.
Specialist in any department of a company where knowledge of finance and accounting is a must.
A successful entrepreneur.
Courses
Fundamental Courses
Principles of Finance
Ethics in Finance and Accounting
Introduction to Organizational Behaviour
Microeconomics
Macroeconomics
Business Simulation Games
Corporate and Business Law
Business English for LCCI
Foreign language II - German /Polish/Spanish
Bachelor Seminar
Internship
Sports
Finance and Accounting Courses
Corporate Finance I
Corporate Finance II
Valuation & Value-Based Management
Financial Markets
Investment and Funds Operations
Banking
Auditing and Management Control
Preparing Financial Statements
Financial Statement Analysis
Financial Accounting
Financial and Tax Reporting
Managerial Accounting
Preparations for Professional Qualifications
ACCA/CFA/CIMA
Quantitative Methods
VBA in Finance and Accounting
Financial Data Analysis
Econometrics and Research Methods
Quantitative Methods I
Quantitative Methods II
Statistics
Management Courses
Principles of Management
Performance Management
Business Strategy Planning
Startups and Business Plan
+Elective Courses
Class Schedule
Classes take place from Monday to Friday in the morning and in the afternoon.