BSc in
BSc of Management
Klaipeda University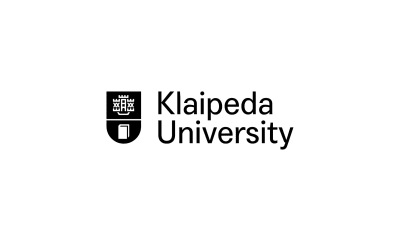 Key Information
---
Campus location
Klaipėda, Lithuania
Application deadline
01 Nov 2023*
Earliest start date
Request info
* Spring intake 2024
Introduction
The aim of the Management study program is to educate students to be highly qualified management specialists, who meet the needs of the labour market, who are able to work responsibly in organizations operating in an ever-changing environment, and who are able to start or develop their own business or contribute to others.
Our teaching team consists of experienced professors and enthusiastic young scientists, as well as specialists who know management science from both the theoretical and practical sides – many with years of experience in business and management. We are ready to share the latest discoveries and practices of management science with you.
The main courses in the curriculum include Crisis management; Business analytics; E-business; Business ethics and social responsibility; and Entrepreneurship.
Why Klaipeda University?
Unique by its scientific research and studies in the marine field
European Union diploma recognized worldwide
Wide range of programs
International Studies in English
Young and rapidly growing
High-quality education for a reasonable price
Why Lithuania?
A member of the European Union
93,4% have a secondary education. The most educated nation in Europe
92% speak a foreign language (usually English, Russian, or German)
94% of foreign students recommend studying in Lithuania
Career Opportunities
The knowledge and abilities provided in the Management study programme allow students to create their own business, to work as a functional manager of an organization in such roles as: personnel, finance, production and marketing manager.
Program Outcome
Knowledge and Its Application
A1 Knows and understands the economic, political, legal, technological and social context of the organization in the global society, is able to evaluate it when making managerial decisions;
A2 Understands social responsibility, including sustainable and ethical behavior in business and is able to apply the principles of socially responsible business
A3 Understands financial theories, financial markets, is familiar with financial analysis instruments and the principles of preparing financial statements, is able to apply this knowledge in practical activities
A4 Knows and understands organizational systems and management processes, including production management, supply chains, marketing, human resource management, is able to apply this knowledge in practical activitiesmanagement.
A5 Able to explain group and individual behavior in the organization and society, including changes in employee behavior due to technology-driven digitization of workplaces in e-business
Research Skills
B1 Able to collect, analyze and interpret data required for management decisions, based on the results of fundamental and applied research
B2 Able to creatively and critically define and choose appropriate methods for conducting research relevant to the organization
Subject–Specific Skills
C1 Able to make evidence-based organizational management decisions integrating existing and emerging technologies, including the application of statistical tools and methods, data management, data analytics
C2 Able to use and distribute data ethically with respect to data privacy and security and communicate effectively with all stakeholders
Social Skills
D1 Able to work effectively in a team, in a fast-changing and multicultural work environment, developing analytical and creative thinking skills
D2 Able to communicate fluently, persuasively, and effectively in writing and orally in a professional environment in Lithuanian and at least one foreign language
Personal Skills
E1 Able to analyze and systematize problems, develop managerial competencies, realizes moral responsibility and oneself in a social context
E2 Able to make decisions and take responsibility independently has a developed "I can learn" attitude, able to self-assess one's own knowledge and learn independently.
Curriculum
1 semester
Introduction to studies (S190B098)
Psychology (S260B025)
Business Ethics and Social Responsibility (S190B085)
Economics (S180B005)
Management (S190B002)
Elective Study Subject
Total: 30
2 semester
Business Statistics (P160B063)
Entrepreneurship (S190B100)
Business Communication (S190B086)
Marketing (S180B306)
Elective Study Subject
Total: 30
3 semester
Course Paper in Management (S190B094)
Marketing Management (S190B006)
Accounting (S180B104)
Quantitative Social Research Methods (S210B001)
Elective Study Subject
Total: 30
4 semester
Production Management (S190B003)
Logistics (S190B027)
Innovation Management (S190B030)
Crisis Management (S190B089)
Service Operations Management (S190B091)
Elective Study Subject
Total: 30
5 semester
Business Law (S000B462)
Supply Chain Management (S190B076)
Practice in Virtual Enterprise (S180B046)
E-Business (S190B093)
Business Analytics (P160B064)
Elective course
Total: 30
6 semester
Sales Management (S190B062)
Negotiation Technique (S190B081)
Professional Practice (S190B095)
Elective courses
Total: 30
7 semester
Introduction to International Business (S190B096)
Bachelor's Final Thesis (S189B027)
Human Resource Management (S189B026)
Finance Management (S190B123)
Total: 30
Elective course
Occupational Safety Administration (S190B084)
Business Projects (S190B001)
Organizational Behavior (S190B301)
Leadership (S190B103)
Elective courses
Teamwork (S190B020)
Consumer Behavior (S190B009)
Quality Management (S000B308)
Elective Study Subject 1
Elective Study Subject 2
Elective Study Subject 3
Elective Study Subject 4