BSc in
BSc in Psychology with Criminology
Kingston University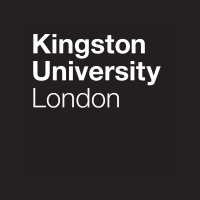 Introduction
Why choose this course?
In this course, you'll evaluate many of society's current issues and learn how psychology and criminology can raise questions and find solutions.
You'll explore key theories and ideas of psychological science and criminology. You'll gain a deeper insight into the human mind and behaviour and study how we respond to crime, criminal behaviour and victimisation. You'll find out why individuals offend, how their crimes affect society and how the criminal justice system operates.
Throughout the degree, you'll develop skills valued by employers, such as teamwork, communication, time and task management skills, statistical analysis of data, problem-solving and the ability to critically evaluate evidence.
Reasons to choose Kingston University
This course combines two complementary subjects, examining why crimes arise and how they affect individuals and society.
You'll use purpose-built laboratories with high-specification equipment (EEG, eye-tracking, a driving simulator, an observation lab for interviews and behavioural recordings and specialised cognitive and physiological testing).
There's the opportunity for work-based practice, which will increase your employability after you graduate.
Accreditation
This course is accredited by the British Psychological Society (BPS), which means that you could go on to become a Chartered Psychologist if that is your chosen career path. This is an ongoing accreditation.
Graduates, with a minimum of a 2:2, from this course are eligible to gain Graduate Basis for Chartered Membership (GBC) from the BPS. This is a necessary first step towards becoming a Chartered Psychologist. You would then take further training in a specific field of psychology that you want to work in. This could then lead to a career as a Chartered Psychologist in your chosen field, for example, forensic psychology.
Curriculum
What you will study
Take a look at some of the content and modules that you may have the opportunity to study in this course:
Year 1
In your first year, you will acquire a broad foundation of knowledge around key theories and ideas of psychological science and criminology. You will begin to critically analyse historic perspectives and contemporary issues. You will be introduced to key strategies which are used in psychological research.
Core modules
Foundations of Psychology
Historical and Philosophical Concepts in Psychology
Psychology Research Methods 1
Foundations in Criminological Theory
Year 2
In the second year, you will learn about policing and punishment. You will examine the relationship between brain function and our understanding of cognition and behaviour. And explore current theory and practice that focuses on the person in psychology. Whilst developing experimental research designs and delving further into inferential statistics.
Core modules
Policing and Punishment
Psychology Research Methods 2
Social, Individual and Developmental Psychology
Brain, Behaviour and Cognition
Optional year
Study abroad optional year
You have the option to take an additional year to study abroad or to undertake a year-long work placement overseas (or even a mix of both.)
Sandwich year
This course has a sandwich year option which takes place between Year 2 and your Final Year. During this sandwich year, you will take a placement within a relevant setting, ensuring you gain essential experience to add to your CV and help you secure a graduate job.
Final year
In your final year, you will be able to choose from a selection of optional modules, which cover a range of topics, this will enable you to tailor your studies to your own interests and aspirations. You will also research a chosen topic for your dissertation.
Core modules
Psychology Research Project
Optional modules
Psychology of Art and Film
Introduction to Forensic Psychology
Psychotherapeutic Psychology and Mental Health: from Theory to Practice
The Psychology of Health and Well Being
Advanced Developmental Psychology
Neuropsychology and Neuro-rehabilitation
Critical Social Psychology: Memory, Narrative and Representation
Transnational Crime
Crimes of the Powerful: Corporations, the State and Human Rights
Genocide and Crimes Against Humanity
Human Rights and Political Violence
The Politics of Crime in the Black Atlantic
Please note
Optional modules only run if there is enough demand. If we have an insufficient number of students interested in an optional module, that module will not be offered for this course.
Career Opportunities
After you graduate
You'll be ideally placed to pursue careers in crime prevention, criminal and youth justice, community development, local government, security, social research and the police.
After graduation, our students obtain employment in a wide variety of settings. They range from health and social occupations, such as care assistants and assistant psychologists, to commercial, professional and managerial jobs, such as events and media organiser, sales executive, and recruitment. Graduates have also entered clinical courses, teacher training, counselling courses and other postgraduate training.
Psychology with criminology students have gone on to study Kingston's BPS-accredited Forensic Psychology MSc.