BSc in
BSc in Aviation Operations with Commercial Pilot Training
Kingston University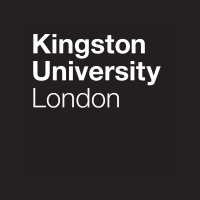 Introduction
Why choose this course?
This course will help you take off as a pilot and future aviation leader. In Year 2 you'll be based at one of our partner flight schools, which are approved Air Training Organizations (ATO), with training delivered by specialist ground school instructors. You'll study the syllabus of the 13 Theoretical Knowledge exams needed to obtain a UK Civil Aviation Authority (CAA) ATPL (A) licence.
Reasons to choose Kingston University
Integrated into this course is a 15-month training course leading to a Frozen Airline Transport Pilot Licence (ATPL).
As well as pilot ground training, this course offers knowledge of the operational, technical and commercial aspects of the airline industry, to help you stand out at future job interviews.
Curriculum
What you will study
As part of the course, you will embark on a 15-month integrated flight training course leading to a frozen Air Transport Pilots' Licence (ATPL).
Year 1
Year 1 introduces aviation and equips you with the maths and physics skills needed for Years 2 and 3. You are introduced to the theory of flight and the aircraft systems that enable aircraft to fly. You are also provided with the core communication skills required to become a pilot and a future leader.
Core modules
Introduction to Engineering Design and Manufacture
Engineering Mechanics, Structures & Materials
Engineering Mathematics and Computing Applications
Fluid Mechanics and Engineering Science
Year 2
In Year 2 you are taught the specialised topics required for pilot training. The content is aligned with the 13 theoretical knowledge subjects required to achieve a CAA ATPL(A) licence. You are encouraged to keep a reflective written log of your training. Please be aware that the cost of the second year is approximately £79,500 in addition to university fees.
Core modules
Professional Development for Commercial Airline Pilots
Flight Operations and Meteorology
Aircraft Systems and Navigation
Instrumentation, Law and Operational Procedures
Year 3
In Year 3, the focus is on understanding the operational and commercial nature of the airline industry. You are given the opportunity to research a topic of your choice to enhance your independent learning skills. You will also carry out a group project on airline management.
Core modules
Aerospace Technology
Individual Project - Aviation Studies
Air Transport Economics
Airline Operations and Scheduling
Please note
Optional modules only run if there is enough demand. If we have an insufficient number of students interested in an optional module, that module will not be offered for this course.
Career Opportunities
With your degree and Frozen ATPL, you'll be able to apply for initial employment as a First Officer with airlines such as EasyJet, Ryanair, and Flybe, among others.
Careers and recruitment advice
The Faculty has a specialist employability team. It provides friendly and high-quality careers and recruitment guidance, including advice and sessions on job-seeking skills such as CV preparation, application forms and interview techniques. Specific advice is also available for international students about the UK job market and employers' expectations and requirements.
The team runs employer events throughout the year, including job fairs, key speakers from the industry and interviews on campus. These events give you the opportunity to hear from, and network with, employers in an informal setting.