BA in
B.A. in Business - Psychology
Kendall College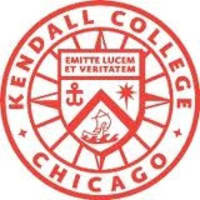 Scholarships
Explore scholarship opportunities to help fund your studies
Introduction
B.A. in Business - Psychology
Understanding human behavior is key to success in today's ever-changing and demanding work environments. A Kendall Business degree with a Psychology concentration can help graduates prepare for a broad range of career fields including advertising, marketing, sales and human resources - fields that require relational skills to be employment ready.

Through their studies and internships, which may include study abroad, students graduate ready to contribute to successful enterprises worldwide.
Psychology Course Sampling:
Theories of Personality - Covers theories of personality including basic theoretical perspectives, personality assessment, patterns of personality that emerge through the interaction between the individual with the environment, and current topics.
Social Psychology - Focuses on the social development of individuals and the effects of individual behaviors and groups on one another including the formation of attitudes and attitude change, the nature of groups and group processes, and theoretical perspectives of social psychology.
Educational Psychology - Provides an overview of psychological concepts and theories as they relate to teaching and learning and examines the role of cognitive, social, and emotional development in learning as well as how individual learning needs can be identified and addressed.
Motivation - Provides an overview of current theories and research in motivation and covers the impact of needs, desires, and incentives on behavior.
Consumer Behavior - Considers the rational and irrational influences on buy decisions taken by consumers and explores the individual influences of cognition, conditioning and effect as well as the more general influences of generation, demographics, and environment with respect to their use in advertising, merchandising promotions, and sales.
Abnormal Psychology - Introduces the theoretical approaches and empirical research in psychology used to define, assess, categorize, prevent, and treat psychological disorders.
Organizational Psychology -- Applies psychological principles and research to the study of the individual in organizational settings including research, motivational processes, leadership and management styles, physical environment, stress, alienation, burnout, job satisfaction, organizational change, job performance assessment, communication issues and technological and cultural influences.
Psychology of Business and Industry - Presents an overview of the variety of psychological applications in business and industry including research methods, personnel psychology, performance evaluation, motivation and job satisfaction, organizational behavior, and leadership and management.
Diversity in the Workplace - Studies inter-cultural interaction in the workplace and its impact on productivity in a global society and incorporates social psychology and multicultural studies to enhance student self-awareness and skill in interacting with those from a wide range of backgrounds.
Introduction to Sociology - Provides a basic introduction to the academic discipline of sociology. It involves learning about sociological reasoning, where students learn to examine critically the social forces which shape personalities, institutions, and culture.