Bachelor in
Bachelor in Technology Safety for Persons and Property
Karel Englis College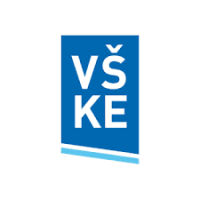 Introduction
Graduates of the Bachelor study programme, Security and Legal Studies, within the branch of study, Technology Safety for Persons and Property, will be a university-educated professional with general and specialised knowledge and skills needed in the theory and practical application appropriate for employment positions such as security managers for companies, organisations and the safety of employees in commercial enterprises.
The general and professional area of study will include knowledge of both national and international legalities of applied security policy. Graduates will be able to assess the security of situations, analyse the security of an environment, specify any threats, then quantify and manage risks. On the basis of these facts will also be able to conduct a security audit of a firm and take necessary precautions. Graduates will be able to analyse sources of data and information, to know the nature of contingency planning, master the basics of crisis management and civil protection. Students will also acquire general knowledge of criminology, forensic psychology, the effects and general nature surrounding crime, manifestations of xenophobia ,racism, political extremism and religious fundamentalism, the fight against serious economic crime and corruption, the nature and consequences of organised crime, and international terrorism and its prevention.
Graduates of this Bachelor study programme will have general knowledge of security technologies, will be able to define systems of protection of persons and property, protect against the sharing of classified information, and have a background in the security of communications and information systems. Graduates will also be able to implement measures to combat cyber-crime and apply principles of information security, conduct safety audits of firms then to develop and implement security measures and all its aspects for small and medium-sized enterprises. Students will know the principles of private security services and will be acquainted with the doctrine of private detective work.