Bachelor in
Bachelor of Psychological Science
James Cook University Singapore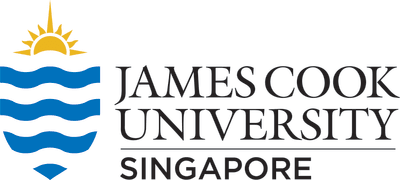 Key Information
---
Campus location
Singapore, Singapore
Application deadline
Request info
Earliest start date
Request info
* international students; S$62,664 - domestic students
Scholarships
Explore scholarship opportunities to help fund your studies
Introduction
Course overview
Psychologists use scientific methods to study the human mind and assess, diagnose, prevent and treat problems. Psychologists are interested in how people think, feel and behave. They study individuals, groups, organisations and communities and apply this knowledge accordingly.
That is why Psychology courses in Singapore are in demand and popular.
Studying Psychology will give you a unique set of skills to analyse and understand human behaviour, relationships and mental health.
You will study a core program in Psychology and choose additional psychology electives according to your interests and requirements. You will also study electives from non-psychology subjects.
This program is accredited by the Australian Psychology Accreditation Council (APAC).
Career Opportunities for Psychology Graduates
Demand for registered psychologists continues to grow in schools, public and private hospitals, academic and applied research settings, law courts, prisons, police forces, defence forces, private practice, consulting firms – the list goes on.
Psychology provides excellent training in analytic thinking and scientific research methods that are relevant to a broad range of careers. These include but are not limited to employment in fields such as community services and counselling, business and market research, education, administration, and management. An increasing number of Psychology graduates work as researchers in industry and government agencies.
A minimum six-year sequence of education and supervised training is required to become eligible for registration as a Psychologist with the Psychology Board of Australia. After graduating from this three-year degree you must complete an accredited extra year of study – either the Bachelor of Psychological Science (Honours) or the Graduate Diploma of Psychology – plus two years of supervised practice in the field. Alternatively, you can complete a two-year Master of Psychology (Clinical), which includes one year of supervised practice.
Course Structure
3 trimesters per year
Study Program
Students are required to complete 24 subjects (72 credit points) based on availability and scheduling.
Level 1
Core Subjects
Exploring Psychology: From brain to practice
Exploring Psychology: From perception to reality
Critical Thinking in Psychology: How to think about weird things
Communicating Psychology: Listening, Translating and Disseminating
+
Select 4 any undergraduate subjects
Level 2
Core Subjects
Introduction to Research Methods and Data Analysis
Experimental Investigation and Analysis of Behaviour
Psychological Neuroscience
Through the Looking Glass: Development Across the Lifespan
Learning Processes, Behaviour and Performance
Memory and Cognition
Level 3
Core Subjects
Psychological Research Methods and Interpretation
Social Psychology in Everyday Life
Mining the Mind: Psychopathology
Psychological Assessment in Action
Personality Psychology: Decoding the Mysteries of Humans
Subject Lists
Select 2 specified Psychology level 2 subjects from List 1
Connecting Social, Psychological and Physical Health
The World Around Us: Environmental Psychology
Intersections of Psychology and Law: Forensic Psychology
Intercultural Psychology and Cross-Cultural Communication
Select 3 specified Psychology level subjects from List 2
Counselling Principles and Practice for Diverse Environments
Working It: Psychology in the WorkForce
Cognitive Neuroscience: The Biology of Mind
Sensing and Interpreting the World: A psychological perspective
Population Clinical Health Promotion and Communication
Entry Requirements
The entry requirements differ from country to country but in general, applicants must have satisfactorily completed 12 years of schooling or equivalent
Successful completion of the James Cook University Foundation Program will also satisfy the entry requirement.
Pre-requisite
Successful completion of English Language subject or any language rich subject deemed comparable to Australian standards on a case-by-case basis which includes GCE A level Grade D or higher in English or any language rich subject, GCE AS level Grade C or higher in English or any language rich subject, or GCE O level Grade C or higher in English subject.
English Requirements
Applicants of non-English speaking backgrounds must meet the English language proficiency requirements of IELTS 6 (no component lower than 6.0) / TOEFL (Internet Based) 74 (no component less than 18) / Pearson PTE Academic 52 (no component less than 52); or
Satisfactory completion of James Cook University Singapore English Language Preparatory Program (ELPP); or
Successful completion of other qualifications completed in the English Language deemed comparable to Australian standards within the last two years on a case-by-case basis
Advanced Standing
Advanced standing of up to 8 subjects will be granted upon successful completion of the James Cook University Diploma of Higher Education (Majoring in Psychological Science).
Students may apply for exemption for a previous tertiary study where appropriate in accordance with the Advanced Standing and Articulation policy and associated procedures. Advanced standing will be granted only for studies completed in the 10 years prior to the commencement of this course.
Attendance Requirements
International students holding a valid Student's Pass are required to attend at least 90% of scheduled classes per month. Failure to attend classes is a breach of the student visa conditions. Being absent from classes for a continuous period of seven days or more, or attendance falling below 90% without valid reasons will result in the student needing to surrender their Student's Pass for cancellation.
Domestic students must attend at least 75% of the scheduled lecture and tutorial activities to be eligible for assessment.
Career Outcomes
Graduates have gained employment in various sectors including but not limited to the following: Schools, Private practice, Hospitals and healthcare services, Drug and alcohol services, Rehabilitation services, Counselling services, Correctional Services, and Child safety.
Tuition fees
Domestic*: S$60,096
International: S$62,664
*Fees apply to all Singapore residents (Singapore Citizens, Permanent Residents and all pass holders excluding those holding a Student Pass)
Note: All course fees include prevailing 7% Goods and Services Tax (GST). Students will pay the tuition fees in equal instalments. The details of the breakdown will be provided in your Student Contract.