Bachelor in
Degree in hotel management
Instituto Universitario Escuela Argentina De Negocios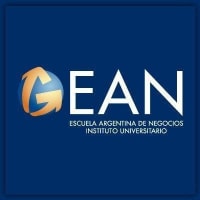 Scholarships
Explore scholarship opportunities to help fund your studies
Introduction
The increased mobility for tourism and multiplication of business activities within and outside national boundaries characterize this period of globalization of the economy and generates new requirements in the hospitality organizations and related activities. This situation requires the training of professionals capable of flexibility and innovation to adapt to scenarios that arise each day more dynamic and competitive.
EAN offers a curriculum for technicians and graduates in hotel management legitimated by an Advisory Council of companies committed to the institutional project. Teachers have extensive training and experience and are trained in handling teaching strategies to promote the acquisition of skills. The practical training of students efectiviza by analyzing real cases of companies associated with EAN, which expose their problems for treatment within subjects. pre ateneos professionals in companies and discussions with experts from Management Sciences are being done.
Scope of Bachelor Degree in Hospitality Management
Graduates will be able to:
Organize and manage hoteliers and hospitality services as members of the same and / or as independent consultants.
Developing new ventures in the hotel industry and hospitality services.
Act as consultants hotel companies, developing continuous improvement of quality and the search for new business opportunities.
CURRICULUM
FIRST YEAR
First quarter
01. Introduction to Hospitality Organization
02. Mathematics I
03. Fundamentals of Management
04. Fundamentals of Marketing
05. Computers
Second term
06. General Economy
07. Business Planning
08. Mathematics II
09. English I
10. Introduction to the Service of Tourism and Hospitality
SECOND YEAR
First quarter
11. Fundamentals of Human Resource Management
12. Statistics
13. English II
14. Protocol and Event Organization
15. I Hotel Services
Second term
16. Logistics Food and Beverage
17. Law Applied to the Tourism and Hospitality
18. English III
19. Fundamentals of Accounting
20. Hotel Services II
THIRD YEAR
First quarter
21. Financial Management
22. Computer Systems for Hospitality
23. Professional Practice I
24. English IV
25. Communication Management
Second term
26. Ethics and Professional Ethics
27. Quality Management
28. Organizational Analysis
29. Marketing of Tourism Services
30. Tourism Geography
FOURTH YEAR
First quarter
31. costs
32. Portuguese I
33. Professional Practice II
34. Design and Atmosphere Hotel
35. Formulation and Evaluation
Second term
36. Tourism and Heritage
37. Research Methodology
38. Portuguese II
39. Professional Practice Seminar
40. Final Workshop
Titles
intermediates
University analyst in Hospitality Management (3 years)
Final
Bachelor of Hospitality Management (4 years)