Bachelor in
Bachelor, Fashion & Beauty Makeup Artist
ITM Paris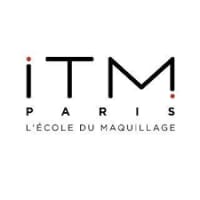 Introduction
The Fashion & Beauty Makeup Artist Bachelor trains the studio makeup artists of tomorrow. The training allows them to put their talent at the service of fashion shows, prestigious events, and photoshoots for the press or advertising.
To find a place in the fashion and luxury sector as a makeup artist, you need to know how to combine agility, efficiency, and creativity. Three qualities are instilled in ITM Paris. By choosing the Fashion & Beauty Makeup Artist Bachelor, students experience the profession. In particular, they learn to anticipate trends and create looks in perfect harmony with the ideas of designers and stylists.
The goal is to give them the technicality and speed, allowing them to be solicited by designers and stylists. The first year trains you in the fundamentals of makeup, the second is oriented towards the world of fashion & beauty makeup with specialization choice.
Students are trained in beauty and fashion techniques, runway makeup, and event photography in the third year.
Teaching with professionals:
Personal projects: Work in pairs with an artist from Cours Florent Musique, support in defining one's image and hairstyle/makeup for all concerts from December to May.
Internships: Alternate or full-time in production agencies or the fashion and beauty industry. Internships are useful for building a substantial address book, essential in the course of one's career.
Assessment & jury: In June with an educational and professional jury.