Bachelor in
Bachelor, Cinema Makeup Artist & Special Effects
ITM Paris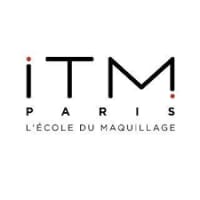 Introduction
This training allows students to acquire cinema and TV makeup techniques. They are also trained in special effects makeup techniques and the use of different materials.
To transform people with brushstrokes, to know how to make a prosthesis and place it, to sublimate characters. Skilful techniques require particular and exhaustive mastery.
The Bachelor in Cinema & Special Effects Makeup Artist allows students to acquire these multiple techniques and this unique know-how.
In three years, students acquire the creativity, maturity, methods, and knowledge necessary to enter the film industry.
During the first year of training, students benefit from theoretical and practical instruction. However, in the second year, the training is pushed towards the world of cinema makeup & special effects. The young makeup artists study, among other things, set behaviour, script reading, post-script makeup, cinema, and digital lighting. In the third year, accompanied by their teachers - makeup professionals, students also learn to place prostheses, take impressions and apply them. This last year allows creativity to be enriched and techniques to be mastered.
ITM Paris also teaches English, the language necessary for entering a profession in the entertainment, film, and television industry.