Bachelor in
Bachelor in Business Management
Istanbul Aydin University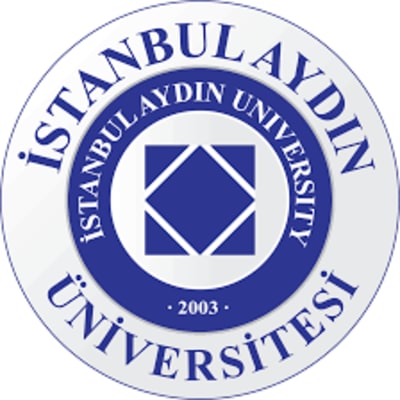 Key Information
---
Application deadline
Request info
Earliest start date
Request info
Scholarships
Explore scholarship opportunities to help fund your studies
Introduction
The Bachelor's Degree Program of the Business Administration Department is a 240 ECTS credits program of 4 years composed of eight semesters, each with a 30 ECTS workload. One ECTS is equal to 25.5 hours of student workload per semester.
IAU thrives to train business leaders that are up-to-date with international business structure and economic issues and we are keen to develop creative and innovative solutions. Our academic framework; therefore, highly values analytical approaches and is science and technology-driven. Throughout the Business Administration Programme (English), we aim to provide our students with key managerial and executive capabilities and skills.
Aims
The main purpose of this department is to develop the students about the subjects of business administration and to equip with the necessary knowledge, skills and competencies. Intended for this purpose, to teach types, structures, functions both theoretical and a practical way on the basis of cooperation with the sector within the scope of business administration are the essential sub-purposes.
Objectives
To develop skills that are directed towards producing scientific studies in the field of business administration, sharing what are produced, fulfilling the societal and professional responsibilities, developing and applying projects.
Curriculum
Year 1
First term
Second term

LAW192 Fundamentals Of Law
ENG101 Professional English-I
MAT135 Mathematics For Business-I
MFY193 Financial Accounting-I
BUS107 Introduction To Business
TLL101 Turkish Language-I
ECO191 Introduction To Microeconomics

TLL102 Turkish Language-II
ENG102 Professional English-II
MAT136 Mathematics For Business-II
BUS132 Organizational Theory
ECO192 Introduction To Macroeconomics
BUS142 Principles Of Marketing
MFY194 Financial Accounting-II
Year 2
Third term
Fourth term

LAW295 Business Law
BUS251 Operations Management
BUS261 Business Finance-I
ATA103 Principles Of Ataturk And The History Of Revolutions-I
MFY293 Managerial And Cost Accounting
IST211 Statistics-I
SRE101 Social Responsibility And Ethics

ATA104 Principles Of Ataturk And The History Of Revolutions-II
IST214 Statistics-II
BUS232 Human Resource Management
BUS242 Marketing Management
BUS212 Business Communication
BUS262 Business Finance-II
Year 3
Firth term
Sixth term

BUS361 Corporate Finance
YUM303 Work Placement-I
BUS351 Operations Research
Elective Course Module

BUS362 Financial Institutions And Markets
YUM304 Work Placement-II
BUS334 Organizational Behavior
Elective Course Module
Year 4
Seventh term
Eighth term

ECO491 Managerial Economics
BUS403 Applied Workshop For Business-I
BUS441 Consumer Behavior
YUM403 Work Placement-III
Elective Course Module

BUS438 Applied Workshop For Business-II
GRI403 Entrepreneurship
BUS436 Strategic Management
Elective Course Module
Program Outcome
Upon successful completion of the program designed in accordance with the aims and objectives of the program and the program learning outcomes in terms of knowledge, skills, and competencies given below, students/learners will be able to:
Knowledge
Comprehend the fundamental concepts and theories of business administration science.
Analyze the relationships between fundamental concepts and theories of business administration science.
Illustrate the theoretical frame drawn from business operations.
Comprehend the context of the underlying causes of national and international business administration.
Describe cause-effect relationships in the context of cases covered by national and international business administration cases.
Synthesis information on popular issues related to business administration.
Skills
Comprehend the role of business in the operation of global and national economic systems.
Analyze the effect and the contributions of external stakeholders to the relationships between business organizations.
Analyze comments on the power and benefit relationship between internal stakeholders.
Synthesis social and technical dimensions based on the integration between business operations.
Use creative, innovative, and analytical thinking skills to solve business administration problems.
Use modern methods and technologies of business administration in the business environment.
Behave as a leader or follower when necessary.
Act as a team player to operate and to make a decision in business organizations.
Analyze data about business administration issues by qualitative and quantitative techniques.
Personal & occupational competencies in terms of each of the following groups:
Autonomy & Responsibility

Organize the business operations with an entrepreneurial spirit.
Solve business problems quickly and effectively in the national and globally competitive environment and uses initiative.
Develop innovative and creative projects for the industry by using the accumulation of knowledge and skills.
Keep up to date the accumulation of knowledge and skill by following developments in the economics and business administration issues.
Closely follow the developments that may occur in the business profession.

Learning to Learn

Develop the planning, organization, operation, coordination, and auditing functions of the business management.
Develop the operations to comply with the structure of a business organization.
Adopt their way of behavior that will ensure compliance with the new conditions as parallel to changes in business administration.




Communication & Social

Communicate actively and constantly with other stakeholders in the business administration profession.
Solve problems by using an advanced level of information technology.
Use the English language to communicate effectively and fluently.





Occupational and/or Vocational

Act in accordance with moral and ethical concepts related to business administration.
Analyze the relationships between business organizations and stakeholders.
Apply innovative and creative thinking in the business administration fields.
Become conscious intended for the universality of democracy and human rights of the business environment, organizational justice, socio-cultural values in the way of business administration, and the environmental issues.
Career Opportunities
We are eager to train future businessmen and women with a global vision and advanced English communication skills. That, by return, encouraged a number of foreign students to participate in our program in the last few years. International academic exchange programs have been motivated and inspired for further educational activities so that they are fully prepared to be global business leaders.