Bachelor in
Bachelor - Computing & IT
INTI International University & Colleges, Malaysia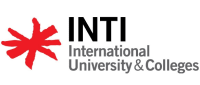 Scholarships
Explore scholarship opportunities to help fund your studies
Introduction
TECHNOLOGY MAKES EVERYTHING WORK
Computing and IT have become an intrinsic part of everything we do. If you consider the way we communicate, socialise, do business or simply go about our daily lives, it's easy to appreciate the benefits – and importance – of technology.
As innovations continue to increase and evolve, more and more IT professionals are needed. Career opportunities in the tech world are without limits. You can contribute in many areas while making your own work meaningful and rewarding, wherever you choose to be.
If you have an interest in solving multi-dimensional problems requiring imagination and solid technical knowledge, we can help you build your future in this well-paying field.
COLLABORATIONS WITH IT LEADERS
IBM
INTI International University and IBM Malaysia have forged an alliance based on IBM's Software Career Training (SCT) programme, making INTI the first private university in Malaysia to become an IBM Education Partner. If you pursue a Masters or Degree programme at INTI, you can access resources, leading-edge technologies, best practices, and business solutions from IBM, one of the world's top technology companies.
IBM's SCT programme will help you understand IT infrastructures like Service-Oriented Architecture (SOA) and all the latest technologies from IBM's software offerings. You will graduate with a high quality and recognised Malaysian qualification from INTI as well as an international IBM professional certification, giving you an edge in the job market.
CISCO
INTI International University has worked alongside Cisco Networking Academy since 2006. By incorporating the CCNA and CCNA Wireless syllabus into our degree programme, we ensure you have the skills to design and manage medium-sized networks. It also presents a path for advancement in professional certifications like CCNP and CCIE, making you a target for employers.
SUSE NOVELL
SUSE is the leading provider of Linux enterprise solutions. Linux is the most interoperable platform for mission-critical computing, enabling thousands of organisations around the world to confidently deliver computing services across physical, virtual and cloud environments.
As an appointed Novell Academic Training Partner (NATP), INTI International University will embed the Novell Linux certification curriculum into our courses and students who enrol for these modules will be able to sit for Novell Certified Linux certifications awarded by Novell, USA. SAP
A special hosting service allows you to access SAP systems for hands-on learning experience under a free software license. And to keep pace with evolving tech trends, train-the-trainer faculty workshops ensure your lecturers always have the most current SAP knowledge.
You will benefit from SAP's technical expertise as well as its knowledge of integrated business processes and industry best practices. You also gain industry exposure with SAP's customers and partners via internships and industry projects. This gives you more professional value for the workforce.
BEYOND THE CLASSROOM
INTERNATIONAL GUEST LECTURERS
We regularly invite renowned professors and lecturers from our partner universities and the Laureate network to share their wealth of knowledge, expertise, and experience with INTI students. Through them, students can gain international industry insights and global awareness.
ENCOURAGING INNOVATIVE MINDS
"The forum made me see things in a different light. People are often afraid of doing what others deem as abnormal or unusual because of a fear of being judged. Throughout the forum, from all the amazing speakers, I have learned that judgment proves that you are actually doing something that others don't dare to, and that is essentially what being an innovator means." – Nico Mulyawan , a Master in Business Information Technology student, who represented INTI at the World Innovation Forum in Mexico
FIELD TRIPS
IBM dW Live on IBM Campus – Worklight
At this event, students learn to develop and manage Mobile Applications with IBM Worklight. This event highlights how:
IBM brings together key mobile capabilities into a single integrated package that addresses a full array of challenges and opportunities, including mobile application development, application connectivity and management.
IBM Worklight is used to develop, test and deploy cross-platform mobile applications.
EMPLOYER PROJECTS
In recent years, over 80 top corporations have come onboard this unique INTI initiative. These projects enable our students to work on real business issues, giving them a deeper immersion into the field of their choice.