Bachelor in
Bachelor of Engineering in Process Engineering
International Maritime College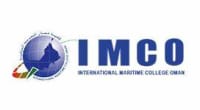 Scholarships
Explore scholarship opportunities to help fund your studies
Introduction
Developed in consultation with industry, our Diploma and Bachelor of Engineering in Process Engineering programmes will enable you to apply your knowledge and skills to real-world challenges. Combining exceptional facilities with teaching from research-active academics, this programme will prepare you to become a successful professional, able to address technological and societal challenges as well as capable of undertaking both life-long learning and further advanced studies.
Besides the core content of process engineering such as design and development of unit processes, chemical plants and process automation, the programme includes control engineering, economics, environmental aspects as well as industrial safety and ergonomics.
Process Engineers are found in almost all industrial plants, and they are responsible for the design, operation, control and optimization of the processes. They examine how raw materials are converted into useable productions and how to improve the process. They are involved in many aspects of plant design and operation, including safety and hazard assessments, process design and analysis, control & instrumentations, chemical reactions, construction specifications and operating instructions.