Bachelor in
Bachelor of Electrical and Electronic Engineering
Ilia State University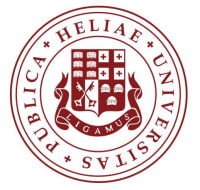 Introduction
The program is based upon the San Diego State University program and is positioned for international accreditation according to the American Board of Engineering and Technology standards.
3 reasons to study Electrical and Electronic Engineering program at Ilia State University:
One of the ABET track accredited programs that have been positively reviewed by American experts


Program provides broad general education supplementing technical subjects


Electrical and Electronic Engineering program is equipped with Circuit Analysis, Digital Electronics and, Communications and Digital Signal Processing undergraduate labs for various courses. Dedicated lab space and equipment is available for senior students, working on their Capstone Projects.
Curriculum
Program Duration
8 Semesters (240 credits)
Academic Degree
The Degree of Bachelor of Electrical and Electronic Engineering
Program Outcome
The mission of the Electrical and Electronic Engineering program is to prepare our students for careers in their chosen area of specialization. As such, the program aims to provide quality instruction, advisory services and student support to ensure students achieve their goals and gain the knowledge and experience required to succeed in this demanding field.
The Program Educational Objectives of the Electrical and Electronic Engineering program are closely aligned with Ilia University's mission to generate, disseminate and apply knowledge to advance science and benefit society both, locally and globally. The program aspires to achieve a high level of internationalization and future cooperation between the graduates across borders.
Besides focusing on providing necessary professional skills to the graduate, the program delivers several courses to endow graduates with broad insight that would prepare them to function efficiently and live in harmony, in the society, in general. Some of these courses will enhance the critical thinking of the aspirants, and some will give a basic education in the field of natural sciences. With such broad background graduates will be well positioned to fill in the growing demand for problem solvers and leaders in the electrical engineering fields of microelectronics, signal processing, telecommunications, control and power engineering. To advance their job oriented skills, students will have an opportunity to develop their managerial and entrepreneurial skills that are instrumental to a successful professional career.
Within the program, fundamental courses in math, physics and statistics build to later courses in engineering design. The program is structured to ensure adequate incremental practical and theoretical knowledge in the field. Program graduates will be competitive professionals in Georgia or abroad in areas of project and engineering design and management. They will also be able to continue their education abroad in San Diego or other international universities at the master level of studies.
In addition, the program is oriented towards the development of transferable skills such as effective oral and written communication in at least one other non-native speaking language so as to develop multicultural awareness. We expect that our graduates will use these skills in whichever sector they consider advancing their careers, be it either in the private, government or educational.