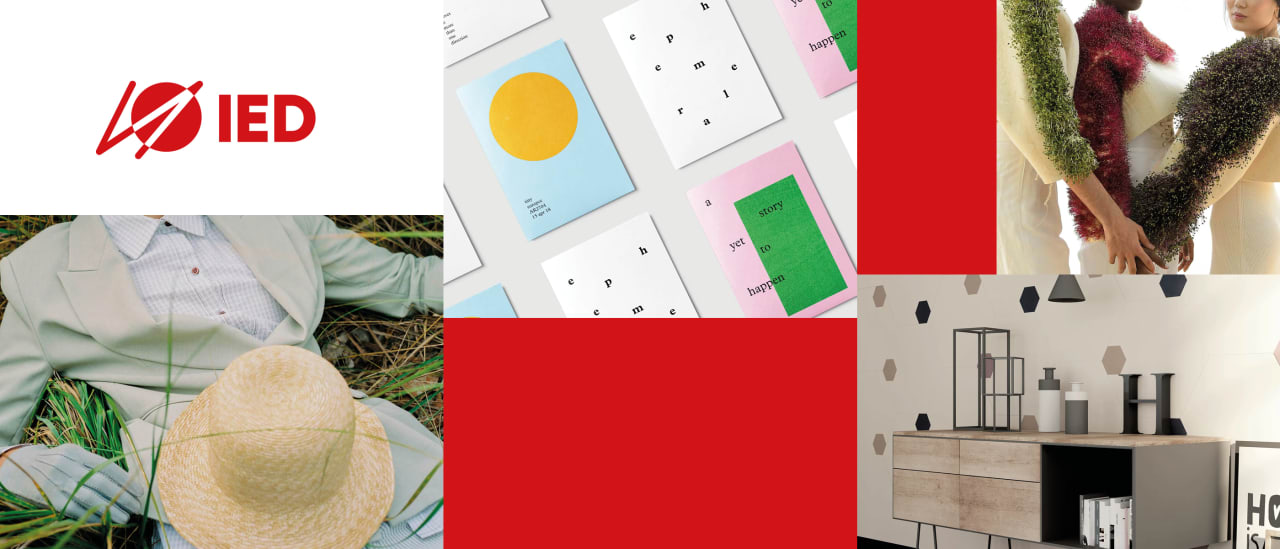 BA in
B.A. in Graphic Design
IED – Istituto Europeo di Design Milan
Key Information
---
Tuition fees
EUR 18,200 / per year *
Application deadline
Request info
Earliest start date
Request info
* enrollment fee €2.500 + course fee €15.700
Introduction
This course is held in English language
The course in Graphic Design focuses on training visual communication experts.
This professional figure works on complex "communication systems" through different media, having knowledge of advanced editing software, professional printing, and production methods.
The contexts students operate in are graphic design studios, which are progressively expanding in different fields: product design, communication, fashion, photography, but also corporate communication and design areas, publishing companies, web, advertising agencies, and TV production.
Context - Graphic design is everywhere, in printed and digital applications of our everyday life.
Scholarships and Funding
IED Network offers 182 scholarships for its Undergraduate courses held in Italy and Spain.
IED Italia and Accademia di Belle Arti Aldo Galli offer 152 scholarships for courses held in Milan, Cagliari, Florence, Rome, Turin and in Accademia di Belle Arti Aldo Galli in Como. Deadline to apply May 5th 2022.
IED Spain offers 30 scholarships for courses held in Madrid, Barcelona and Bilbao.

Deadline to apply April 5th 2022
Good luck.
Curriculum
Duration: Full time, 3 years
Language: English
Location: Milan
Fees: Connect with us directly for the latest program fees at your preferred study location.
Deadline: No deadline to apply
Rankings
IED strives to build a supportive environment and collaborative relationship with partners. That's why IED delivers the necessary tools to support prospects students in exploring opportunities, making informed decisions, and designing their future. Thanks to the innovative methodology and the professional success of IED students, the Ministries of Education and Research of the countries where IED operates directly – Italy, Spain and Brazil – have officially accredited the majority of IED Undergraduate and Master courses.
IED is an international network of education with a 100% Italian DNA. IED has been operating in the fields of training and research, in the disciplines of Design, Fashion, Visual Arts, Communication and Management of the creative industries for over 50 years. IED mission is to offer young talents a thorough training – both theoretical and practical – and hand them the 'Design Knowledge and Mindset' that will be the key success factor in their careers. According to the IED philosophy interaction between cultures generates creativity, which turns into innovation: paying attention to the continuous changes happening in the ways we think, communicate, build.

This is why the IED education represents an opportunity to approach a more conscious future. IED is far more than a school: thanks to its unwavering commitment to innovation, it is the melting pot where new generations of professionalism are constantly unfolded. IED forms a truly unique network of encounters, experiences, people and cultures. Our students develop a deep sense of belonging and their drive to innovate and share resources, ideas and contacts forges a tight-knit Alumni community.
Program Outcome
Title – This BA is recognized by the Italian Ministry of Education Research (MIUR) as an Academic Diploma Level I and awards 180 credits.
Career Opportunities
Graphic Designer, Art & Design Director, Visual Journalist.