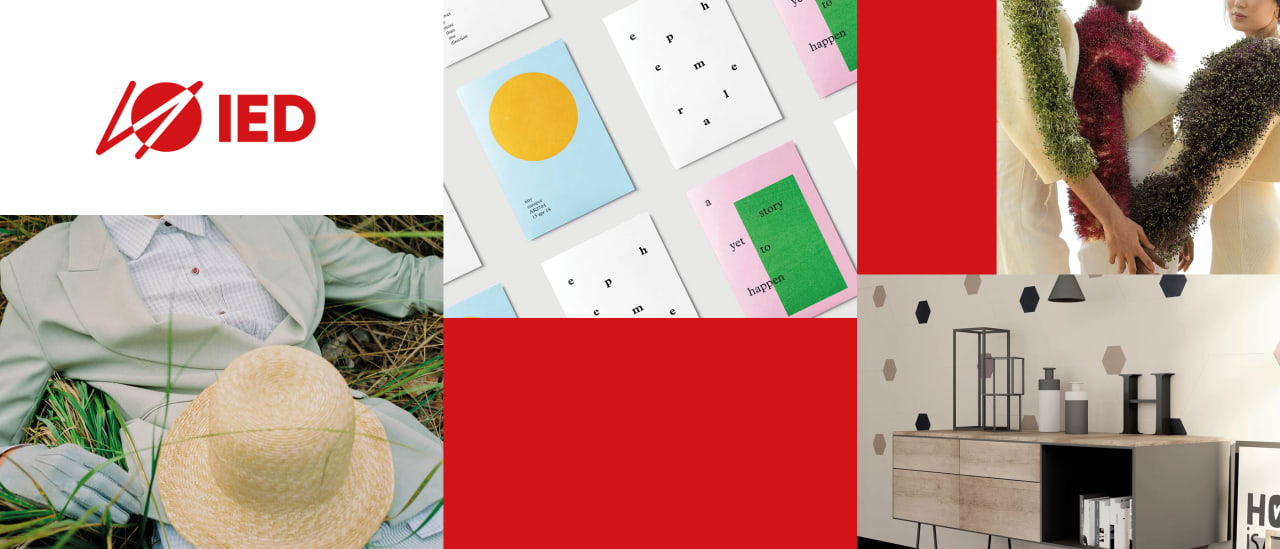 Bachelor in Graphic Design, Pathway in Media Design
IED – Istituto Europeo di Design Barcelona
Key Information
---
Campus location
Barcelona, Spain
Application deadline
30 Jun 2025
Earliest start date
Sep 2024
Introduction
A world of knowledge at your fingertips! Studying Media Design will make your digital projects a concrete reality You'll acquire in-depth knowledge of graphic design and communication methodologies, creating unique proposals with complete autonomy, and in your style.
In this program, you'll acquire and improve the skills you'll use in programming, for User Experience (UX), to create a User Interface (UI) or generative graphics, as well as the resources you need to design websites, applications, and digital platforms.
During the 4-year program, you'll learn the ins and outs of various media and programming languages and how to use various technologies such as VR and AR in visual communication and to create interactive products. The course is based on a learning-by-doing methodology and culminates with the presentation of your final project collaborating with real companies.
There are 60 places available for first-year students majoring in Graphic Design. Of these places, no specific number is assigned by pathway or language.
Curriculum
Methodology and structure
You'll start the program as a user, and finish it as a digital designer who can skilfully analyze the client's behavior and expectations to create a proposition of value.
You'll learn to understand your target, proposing strategic, visual solutions to design functional websites, applications, and digital platforms.
The syllabus is based on case studies and sets different learning goals, the difficulty of which increases as you acquire more in-depth knowledge.
What will you learn?
In the first year, you'll acquire the basic concepts of design, design culture, and project methodology. Using basic design tools you'll be actively encouraged to try new things, to create and communicate with your work, seeing every new challenge as an opportunity.
First Semester
Foundation Project
Foundation Project I
Representation Techniques I
Project Communication I
An Introduction to Marketing
Science Applied to Design
Colour and Form
Second Semester
Foundation Project II
Representation Techniques II
Project Communication II
Technical Drawing I
Sociology
Volume
Year subject:
The History of Art and Design
What will you learn?
In the second year, you'll focus on web platforms, studying the relevant technological and design tools required. The syllabus includes classes on programming, interaction, and digital communication. You'll also discover the ins and outs of visual languages and digital art, as well as production methodology, and designing aesthetic and visual works.
First Semester
Informatics Graphic Design I
Photography for Graphic Design
The History of Graphic Design
Semiotics
Typography I
Graphic Techniques for Graphic Design
Animation Techniques for Graphic Design
Workshop I
Second Semester
Audiovisual Graphic Design
Digital Communication I
Programming I
Digital Communication II
Digital Communication III
Interdisciplinary Project
What will you learn?
In the third year, you'll focus on applications and web apps (wapps). You'll gain experience working with real companies and on technical projects using prototypes and calculating actual costs. As you work on multimedia strategy designs and digital platforms, you'll also be considering how communication and the audiovisual world have changed and the impact of the same over the last few centuries.
First Semester
Strategy & Management for Graphic Design
Workshop II
Corporate Identity Project
Post-production II
Project Communication for Graphic Design
Social Media Strategy
Second Semester
Sound I
Project I
Editorial Project and Interactive Communication
Contemporary Communication
Packaging Project
Multidisciplinary Workshop I
What will you learn?
You'll begin your work experience with a real company and choose your professional specialization. In the 4th year, we'll also take a look at interactive installations and extended reality (AR, VR, and MR). You'll develop a visual installation and learn how to use specialized software. The course concludes with the preparation of your Final Project.
First Semester
Post-production III
Workshop III
Programming II
Project II
Sound
Professional Internship
Multidisciplinary Workshop II
Second Semester
Final Project
Official Study Plan
Career Opportunities
Design career
IED lecturers have extensive experience in the sector and are eager to pass this on as you too gain experience designing your digital environments.