Bachelor in
Agronomy
Hunan Agricultural University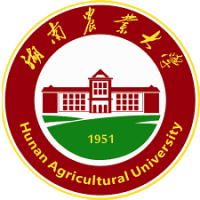 Scholarships
Explore scholarship opportunities to help fund your studies
Introduction
The College of Agriculture has a long history, and its birth and development run through the entire historical process of Hunan Agricultural University. The 117-year history of running a school and nearly 70 years of undergraduate teaching can be traced back to the Hunan Provincial Xiuye ​​Agriculture and Forestry College in 1950 and the Agricultural College of Hunan University in 1949. In 1951, the department adjusted and established Hunan Agricultural College to open the Department of Agriculture. In 2002, the College of Agriculture was established on the basis of the Department of Agriculture. Now it has developed into a research and teaching college with a complete training system for undergraduates, masters, doctors, and post-doctors.
The college has 6 grassroots teaching organizations, including the Department of Agriculture, Smart Agriculture, Seed Science, and Engineering, Grass Science, Tobacco, and Undergraduate Experimental Teaching Center; agronomy, Smart Agriculture, Plant Science and Technology, Grass Science, and Seed Six full-time undergraduate majors including science and engineering and tobacco. Among them, the agronomy major is a national characteristic major, a comprehensive reform pilot major, a pilot major for training outstanding agricultural and forestry talents, and a national first-class major construction point.
There are two first-level disciplines of crop science and grass science. There are six doctoral and master's degrees in crop science, including the first-level discipline doctoral degree authorization point of crop science, the post-doctoral mobile station of crop science, crop science, crop genetics and breeding, crop cultivation and farming, seed science, and engineering, grassland science and technology, tobacco science, etc. Degree authorization point; Crop cultivation and farming are national key disciplines and key characteristic disciplines, crop science, and grass science are provincial key disciplines in the "Twelfth Five-Year Plan", and crop genetics and breeding are key disciplines and key characteristics construction disciplines of Hunan Province. 211 Project" key construction discipline. The "Southern Cereals, Oils, and Crop Collaborative Innovation Center" established on the basis of crop disciplines was recognized by the country. Crop sciences were listed as B+ in the fourth round of national discipline evaluation, ranking among the top 10-20% of the country. The first-class construction project is a domestic first-class construction discipline.