Bachelor in
BEng (Hons) in Chemical Engineering
Heriot-Watt University Dubai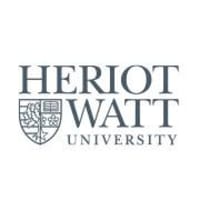 Introduction
Overview
Chemical engineering is about transforming raw materials into valuable and desirable products, creating durable products and services, and producing the enabling technology and know-how for a sustainable future. Chemical and biochemical engineers often have the satisfaction of being able to provide valuable input at every stage of a project – from the initial idea through to the product emerging at the end of the line and even going to market. The products of the chemical and process industries ensure that these are among the most successful and thriving types of business in the world. Chemical engineers play a vital role in achieving that success.
Why study Chemical Engineering at Heriot-Watt University's Dubai Campus?
Lay the foundations for a career in chemical engineering, an area with excellent and varied career prospects.
Learn how to create valuable products from lower-cost raw materials.
Study a subject that lets you apply the principles of mathematics and chemistry to processes in the real world.
Learn the skills that will put you in a position to move into management roles as a professional engineer.
Whatever your final career path, developing the ability to apply quantitative methods to solving problems – the basis of engineering – will be an invaluable asset.
Curriculum
Course content
First Year
Provides a general introduction to the subject, emphasising the role of basic mathematics and science. Courses introduce basic techniques and principles of chemical engineering, including Mass Balances, Basic Thermodynamics, and Energy Balances. Awareness of professional and personal development forms a critical part of the teaching in this year.
Second Year
Important themes focus on an understanding of the movement of materials, heat and how materials behave. Principal components include Fluid Mechanics, Heat Transfer, Mass Transfer and Thermodynamics. Also includes a mini design project.
Third Year
Provides opportunities to analyse key operations in the industry, in particular, the processing and separation of gases and liquids. In parallel, other subjects look at chemical reactor theory, how processes are controlled and the prediction of physical behaviour. Topics on Safety, Environment and Economics are consolidated in a group-based project.
Fourth Year
A central theme is the advanced analysis of key processing operations and their control. Specialist topics include Processing Solids, Energy Efficiency and Developing Sustainable Processes. A group-based design project and individual research project are also undertaken.
Program Outcome
Our Chemical Engineering programme aims to provide students with a sound understanding of chemical engineering fundamentals to enable them to progress to professional Chartered Engineer status. In addition to a grounding in science, mathematics and engineering, our students acquire practical skills that are highly sought after by industry.
Career Opportunities
Available jobs range from research and development, through the design, commissioning and management of the plant, to product marketing and technical services in a wide range of industries from food processing to petroleum and pharmaceuticals.