Bachelor in
Bachelor in Architectural Engineering
Hefei University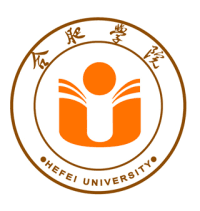 Scholarships
Explore scholarship opportunities to help fund your studies
Introduction
Founded in October 1980, the Department of Architectural Engineering is one of the earliest established departments in Heifei University. The department offers five undergraduate specialties: Civil Engineering, Architecture, Engineering Management, Transportation Engineering, and Civil Engineering (2+3). It has over 1,600 students and 46 faculty members, including four professors and 14 associate professors.
There are two research centers in the department: Institute of Civil Engineering Management and Institute of Building Physics and Energy Conservation (Sino-German joint construction), for engineering designing and consulting as well as related research projects. The Experimental Centre of the department consists of 15 laboratories: Civil Engineering Measurement, Civil Engineering Materials, Engineering Mechanics, Soil Mechanics, Architectural Structure, Road Engineering, Engineering Geology, Architectural Physic, Architectural Model, Architectural Electrics and Equipment, Digital simulation technology of structural engineering, Architecture Innovation, Transportation Engineering, Hydromechanics, and Engineering Management. The fixed asset in labs has amounted to more than 1.6 million yuan, and many advanced facilities are imported from Germany.
Under a joint construction program, the department was built with the help of the German University of Applied Sciences. Because of the agreement signed by Anhui Province and Lower Saxony in Germany inMarch,1985, the department has academic ties with a number of universities in Lower Saxony. In 2006, the department established the specialty of Civil Engineering (2+3)according to another agreement with Hildesheim University of Applied Sciences, achieving the goal of training undergraduates through Sino-German cooperation. Since then, about 60 students have been studying in Germany for a bachelor's or a master's degree.