BA in
Bachelor of Arts in Photography
HDK-Valand – Academy of Art and Design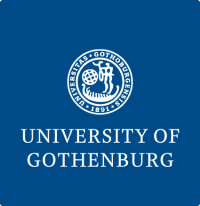 Scholarships
Explore scholarship opportunities to help fund your studies
Introduction
Briefly about the program
In the education you get to develop photographic methods, practices and knowledge of the photographic field. After completing your studies, you should be able to work independently as a photographer.
About the education
The teaching is largely project- and problem-based. The studies are divided into courses that run over a semester where practice and theory are alternated through various elements: group criticism, lectures, seminars, course elements that deal with specific methods in, for example, book or exhibition production, study visits and guest lecturers and individual supervision. The education ends with an independent project work where a written part is included. A large part of the course literature is in English. The examination is both oral and written.
The first year you get basic knowledge in photo history and photo theory as well as in practical photographic analog and digital processes. We focus on process, method and development linked to a growing visual understanding of image and context. Through lectures and seminars, you develop your knowledge of the history of photography, and practice critically examining angles and perspectives based on which historical writings and theories have been written. You are trained in searching for material, reading and writing. Through workshops, you get to try lighting in the studio, camera technology through a number of different camera models, analog black and white and color image flow as well as digital tools. You work formatively within specific themes that are based on issues in the debate about photography as a medium.