BSc in
BSc Sports Coaching
Hartpury University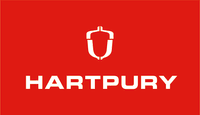 Introduction
BSc Sports Coaching
Named awards
BSc (Hons) Sports Coaching
BSc (Hons) Sports Coaching (Sports Conditioning)
BSc (Hons) Sports Coaching (Performance Analysis)
BSc (Hons) Sports Coaching (Sports Therapy)
BSc (Hons) Sports Coaching (Physical Activity)
The UK action plan for coaching 2006-2016 provides a focus for making the UK's coaching system the envy of the world. These programmes aim to support this upgrading of the coach education process by developing the skills and understanding required of a professional sports coach while allowing for specialisation in a choice of disciplines to further contextualise the course content according to students' strengths and interests.

Studying at Hartpury
The course has an overarching sports coaching and science perspective, supplemented by sports conditioning, performance analysis, sports therapy or physical activity. Each pathway builds from the core sports sciences, which is applied through application of knowledge in an extensive range of industry related contexts.
The BSc (Hons) degree aims to provide you with key transferable skills which can be applied to the workplace or lead you into a further academic study. The Foundation degree is a vocationally focused programme that enables you to engage in work-based learning throughout the two years. Upon successful completion of your Foundation degree, you can apply to the BSc (Hons) which will take an additional one to two years of study.
There are varied learning experiences available including lectures, field trips, laboratory-based practicals, seminars and workshops. The range of assessments reflects our commitment to a blended learning approach.
Programme overview
UCAS code
BSc (Hons) – C600 A
FdSc – C602 A
Programme length
BSc (Hons) – three years full-time
FdSc – two years full-time
Part-time option
Yes
Work experience opportunity
Yes, eight weeks within the FdSc
Curriculum
Areas of study
Level 1
Coaching and sport development
Introductory sport sciences
Fundamental study skills for higher education

Level 2
Coaching children
Core pathway principles
Research for sport science

Level 3
Dissertation
Sports science for coaches
Core pathway principles
Career Opportunities
Careers
You will have the opportunity to follow careers in sports coaching and primary and secondary teaching, strength and conditioning, performance analysis, sports therapy, physical activity in the fitness industry.