BSc in
BSc Equine Performance and Rehabilitation
Hartpury University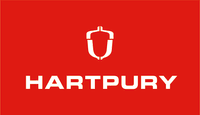 Introduction
If you're passionate about maximising equine performance and rehabilitation alongside veterinary and professional teams, then this is the ideal course for you. This degree is also ideal for those looking to combine practical equine skills with a love for science and research.
You'll explore the fundamentals in equine performance analysis and rehabilitation, whilst developing your practical horsemanship skills further. The unique incorporation of practical competencies ensures continual development of practical skills including ground schooling and equine performance analysis.
Utilising world-class facilities, you'll gain experience in our commercial Equine Therapy Centre that rehabilitates horses working at a range of levels. You'll also undertake a supported work placement in your second year, as well as a compulsory placement year between your second and final years.
The key to the course is developing your leadership skills through dedicated modules and 'live' projects. You'll graduate with the competence needed to implement rehabilitation programmes under the direction of a veterinarian or professional and to positively impact industry practice in the fast-changing equine sector.
Curriculum
What you'll study
Central to this degree is the training, performance and rehabilitation of the equine athlete. You'll develop practical skills in ground schooling, performance analysis and therapeutic equipment.
Equine anatomy, physiology, veterinary science and nutrition will be core themes in your learning. You'll examine how these underpin performance and success, as well as the impact of injury and disease on both short-term and long-term performance.
You'll benefit from world-class facilities, gaining experience in our commercial Equine Therapy Centre and working alongside multi-disciplinary teams of veterinarians, physiotherapists, osteopaths and saddlers.
A work placement in your second year alongside a compulsory integrated placement year means you'll gain valuable industry experience. Students have recently undertaken work placements in veterinary care, rehoming centres and at our state-of-the-art Equine Therapy Centre, as well as at rehabilitation facilities in the UK, USA and Hong Kong, specialising in the retraining of racehorses.
You'll be exposed to, and be a part of, the latest research in equine performance analysis and rehabilitation, placing you at the forefront of emerging scientific knowledge. Draw on your own experience and interests to develop your own research question, which you'll explore through your applied research project in your final year.
Career Opportunities
Your career
Industry opportunities on this course are diverse to ensure you develop the skills, experience and connections needed for your graduate career. Many of our students secure graduate roles with their work placement employers.
Work placements and experience
A compulsory work placement forms part of a level 5 core module on this course, alongside an integrated placement year before your final year. We'll support you to secure a placement with a UK-based or international employer, to match your interests and career goals. Placements can be paid or unpaid, depending on the position.
Our commercial equine yard, equestrian events centre and equine therapy centre also offer opportunities for you to gain industry experience ready for your future career – either on work placements or in a voluntary role.
Graduate destinations
As a graduate, you will understand the complexity of the equine industry and will be capable of working within it, having met industry informed practical competencies.
You'll have a thorough knowledge of the science underpinning performance and rehabilitation and will be able to use this knowledge to appraise training methods, monitor the effectiveness of rehabilitation programmes and analyse equine performance to enter a graduate-level position within the equine industry.
You'll also have the transferable skills you need for other graduate careers. Our careers team can support you to find and prepare to secure your perfect role. Typical graduate destinations might include:
Equine therapy centre management
Rehabilitation and re-training on competition and racing yards
Postgraduate study, eg. McTimoney practitioner
Equine performance analyst