Bachelor in
Aeronautical Industrial Engineering
Hanseo University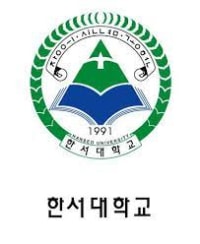 Introduction
As a department that fosters talents who will lead the aviation industry, the center of the next-generation industry, detailed major track courses within the department (system engineering, safety assessment, risk analysis, quality management, etc.) are set so that students can complete more than one major track. So that it is aviation industry operation professional manpower'. It aims to cultivate 'experts in optimization and system analysis' and 'experts in aviation industry management', and take charge of one axis of the industry as experts in each field.
Educational goals
Acquisition of basic knowledge for efficient aviation industry system operation.
Advanced field research for optimized system operation in the aviation industry.
Professional knowledge training on system verification in the aviation field, where safety is the top priority.
Cultivating advanced problem-solving skills required by the high-tech aviation industry.
(Lightweight) Intensifying aviation practical skills through experience of aircraft piloting and training (instructor course).
Aviation industry test certification and research institute, Aircraft ground operators, airlines and air transport-related companies, airline ground workers, Aviation industry-related organizations and research institutes, Aviation-related government public institutions (public officials, public corporations, industrial complexes, etc.). Air Force Academy Officer (ROTC), Army, Navy, Air Force, Marine Corps Aviation Officer, Institutions for special industrial applications such as medical fields, Start-up, and professional manager in the field of lightweight aviation