Bachelor in
Bachelor in East Asian Languages and Culture
Hamilton Lugar School of Global & International Studies - Indiana University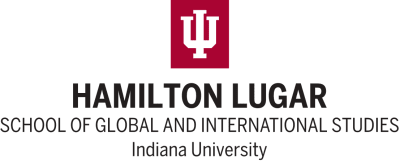 Key Information
---
Campus location
Bloomington, USA
Application deadline
Request info
Earliest start date
Aug 2023
Introduction
Immerse yourself in the study of East Asia
Spend your academic career honing your East Asian language skills and exploring all aspects of this region's history, culture, political structure, and world impact.
Both the East Asian Languages and Culture and East Asian Studies B.A. degree programs allow you to immerse yourself in one or more of the countries in this region—China, Japan, or the Koreas.
You'll also have the opportunity to customize your area of concentration. You can focus on politics, history, language and culture—the opportunities are almost limitless. Your academic advisor will help you choose the area that best fits your goals.
Scholarships and Funding
Scholarship opportunities for globally minded students
Hamilton Lugar School students have access to a number of school-funded scholarships designed to support everything from tuition to overseas studies.
Curriculum
Two degree options
East Asian Languages and Culture
In this degree program, you will focus heavily on languages. You must complete at least three years of your chosen language(s), with the rest of your coursework coming from the list of culture courses.
Students in this program can apply to be part of the Chinese Language Flagship concentration, which prepares you to speak and understand Mandarin Chinese at a professional level.
East Asian Studies
This program focuses more heavily on the society and culture of the East Asian region than the languages.
While you will still need to complete two years of Chinese, Japanese, or Korean, you will choose a topic to concentrate on, such as history, literature, or religion.
Once you decide on your area of focus, you'll take courses that help you meet your personal and professional goals.
Accelerate your learning in the Chinese Language Flagship program
As a student in the Chinese Language Flagship program, you'll get the skills, knowledge, and understanding you need to function as a global professional working in mainland China.
You'll participate in four years of Chinese language instruction as well as special cluster classes, which teach topics of cultural importance in both Chinese and English.
To top it all off, you'll spend an academic year in China. During your first semester, you'll attend a university, taking classes that relate to your major. Your second semester will find you completing an internship with a Chinese company.
Not your typical classroom experience
In addition to regular coursework, our students spend one summer studying domestically at IU's Language Workshop (previously known as the Flagship Chinese Institute); at least one summer abroad; and an entire Capstone year in Taiwan, featuring an academic year of direct enrollment at a local university alongside an internship with a local organization.