BA in
BA in Economics, Politics and Public Policy BA (Hons)
Goldsmiths, University of London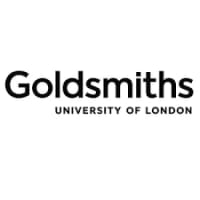 Introduction
BA in Economics, Politics and Public Policy BA (Hons)
This degree aims to advance your intellectual engagement with the study of politics as both an academic discipline and as an activity, and with the study of economics, which informs important areas of public policy making and is a major focus of contemporary political debate.
The Department provides a lively interdisciplinary environment, specialising in the study of cultures and conflicts in a way that crosses boundaries between disciplines. You develop a broad foundation in politics in the first year, and then specialise in the subjects that interest you most. In the second year you can choose an approved course from another department. The degree is taught through lectures and seminars.
What you study
First year
You take four units. The topics these courses cover consist of: UK and European government and politics; key concepts in political theory, including the state, democracy, freedom, rights and power; the development of social welfare systems, combined with the main theories, concepts, problems and questions of political economy; and theories of international relations and the main developments in international politics since 1945.
Second and third years
In the second year you take at least one politics course, and one economics course. The current politics options enable you to study: the evolution of European society since 1945; Chinese politics; modern political theory; public administration in the British government; art and politics; or themes and issues in British politics since 1945. The economics courses enable you to study: the modern African economy; or the main theories, concepts and problems in political economy. You also take two further courses from the above options or an approved course from another department at Goldsmiths.
You take at least one politics course and one economics course in the third year too, and write a dissertation. The politics options currently cover: risk and politics; Northern Ireland; nationalism; culture; globalisation and power; political theory; public policy; welfare policy; liberalism; non-western political thought; anarchism; and a compulsory dissertation. Economics courses look at the political economy of the European Union, orthodox approaches to globalisation, and challenges from the anti-capitalist movement. You also take two further courses from a range of options. To be awarded an Honours degree in Economics, Politics and Public Policy, you should have taken at least four course units in economics and at least four in politics.
Assessment
Written examination; essays; project work.
English Language Requirements
Certify your English proficiency with the Duolingo English Test! The DET is a convenient, fast, and affordable online English test accepted by over 4,000 universities (like this one) around the world.