BA in
BA (Hons) in International Fashion Business
GCU - Glasgow School for Business and Society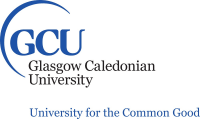 Introduction
Through a dynamic combination of creative design and practical business this renowned programme develops innovative and entrepreneurial graduates ready to succeed in the fashion industry.
You'll be equipped with knowledge of business and management in relation to the fashion world, exploring marketing, economics and managerial finance, together with a wide range of technical and practical skills, including pattern cutting, garment construction and computer-aided design. Much of the practical work is carried out in the Fashion Factory, our industry standard Design and Cutting Studio.
will have the opportunity to gain firsthand experience of the fashion industry and its international impact through live industry projects as well as study trips to major fashion capitals, such as New York, Paris and Milan.
You could also take up a funded international exchange placement to study part of your degree at a partner University. Throughout the programme we'll look at how issues of sustainability, environmental impact and social justice influence the fashion industry from the global supply chain to consumer buying behaviour.
Your career
Our graduates are highly employable with a wide range of career options including design, computer-aided design (CAD), pattern cutting, technical management, retail management, marketing, buying, styling, PR and visual merchandising.
Previous graduates have secured employment with ASOS, House of Fraser, New Look Group, Hollister, Ted Baker, Mulberry, Arcadia Group, Coach Inc. L.K.Bennett, Karen Millen and Cruise Fashion. Other graduates have established their own businesses.
International Student Start Dates
For new international students, orientation events will start on 14 September 2018. This extra time is specifically designed to assist new international students in settling into the UK and GCU prior to the start of general student induction and teaching.
There will be a whole host of fun and informative activities taking place during this period, including campus and city tours, as well as welcome events where you can meet other international students.
Language Option
You can choose to study language modules as part of this degree. GCU offers modules in French, Spanish, German and Italian from beginners to professional level.
International Study Exchange
To enhance your global outlook you with have the option to go on a study exchange at one of our partner institutions in Europe, North America, Latin America and Asia.
Assessment Methods
On this programme, a range of formative and summative assessment methods are utilised within modules.
Assessments include the following modes: practical and design portfolios, unseen examinations or class tests, web-based assessments, essays, reports and assignments (individual and group), business simulations and critical analysis of case studies (individual and group), oral, poster, audio-visual or e-presentations (individual and group), event presentation, academic research paper, personal development plan, research proposal and project.
Teaching Methods
We emphasise learning methods that encourage you to actively participate, to function in teams, to analyse real-life situations and problems, to apply ethical and sustainable business thinking and to use professional skills to communicate solutions. We have purpose-built, industry-standard fashion facilities where you'll work on your practical modules.
Through GCULearn, the university's virtual learning environment, you'll have access to course materials, reading resources, assessments and feedback online. Using GCU Learn, you'll undertake online activities and tasks, listen to podcasts, be involved in online discussion groups, and take part in blogs, wikis and Twitter-based learning activities.
Throughout the course, you'll get involved in live projects with industry partners setting design briefs and providing one-to-one student feedback. The annual fashion show is an exciting event that students love to become involved with. As well as promoting GCU, the fashion show exposes student work and profiles to a wide audience from both industry partners to the general public.
International exchange is encouraged through formal and informal links with appropriate institutions, for example: America - Iowa & Delaware, Canada Ryerson, Finland Lahti & Metropolia, and Paris. Annual study trips are organised to major fashion cities such as New York, Paris and Milan.
Curriculum
What you will study
Year 1
Workplace Culture and Behaviour, The Business of Social Science, Foundations of Marketing, Financial Management, Principles of Fashion Design, Garment Construction.
Year 2
Society, Employability and Business, Managing Human Resources, Consumer Behaviour, Garment Development and Sustainability, Language or Law in Business or International Economic Issues and Challenges.
Year 3
The Enterprise Value Challenge, Business Research Methods and Skills, International Marketing Strategy, Contemporary Fashion Design, option including Language, Fashion Buying and Visual Merchandising and Digital Fashion Branding.
Year 4
Honours Dissertation, Changing Perspectives in International Marketing, Fashion Design for Industry, option including Language, Fashion Buying and Visual Merchandising and Applied CAD Fashion.
Scholarships and Funding
Scholarships
We provide high-quality education for a fair price; as the University for the Common Good, we are committed to offering accessible higher education for talented students by keeping our tuition fees low and providing a generous scholarship package of over £2.5 million per year.
If you have any questions or enquiries regarding scholarships available for 2018/19, please feel free to contact the student enquiries team.
Gillian Purvis Study Abroad Scholarship
Students on this course have the opportunity to apply for Travel Bursaries in 3rd & 4th year.
Career Opportunities
Industry links
This programme has strong links with the industry. We regularly invite guest speakers into the classroom to give you an up-to-date employer and industry perspective.
You will have the opportunity to gain first-hand experience through 'live' case study challenges and field trips giving you a unique insight into the workings of some of the biggest companies in the UK.
Because fashion industry is global, you'll also have the opportunity to gain practical experience and to develop an international outlook by participating in study trips to major fashion capitals such as New York, Paris, Milan and Rome.