BBA in
Bachelor of Business Administration
Georgian American University
Key Information
---
Tuition fees
USD 5,000 / per year *
Application deadline
Request info
Earliest start date
Request info
* $5,000 for the first year and $4,500 for each of the next three years
Scholarships
Explore scholarship opportunities to help fund your studies
Introduction
Georgian-American University (GAU) Business Administration Undergraduate (English) Program is created by highly-experienced financial analysts, scientists and business captains, based on the best experiences practiced in the USA. The program and teaching methods are dynamic and innovative, which fully meet general development trends and technological progress.
The close link between GAU Business School and USA & Europe shows that the GAU Business administration program is in full compliance with leading American and European universities. GAU BBA graduate was first business (finance) student in Georgia, admitted with full scholarship to top1 American University (QS World University Rankings)
GAU has exchange programs to more than 20 different countries including Italy, Spain, Poland, Portugal, Romania, Latvia, Lithuania and so on. GAU is one of top three private universities in Georgia by number of exchange programs.
The program will help graduates to become competitive and development-oriented:
90% of our Alumni are employed
60% of active students are employed
98% of Quant program students are employed.
Our employers and partners include Amazon, Google, National Bank of Georgia, London premium-listed local and international banks: TBC Bank, Bank of Georgia, top insurance, development, and IT companies.
Objectives of the Business Administration Program correspond with GAU's mission and aims to:
Develop/raise qualified specialists with high academic and ethical standards who can work efficiently in the area of business using knowledge, creative thinking, and problem-solving skills;
Create the best conditions to make sure that students demonstrate their talents and capabilities in their full potential and make contributions to the development of the field of business;
Enable students to perfect their international communication language skills, required for operating in the area of business, through the active teaching of professional English.
Create radiant, dynamic student life, offer chances to explore the world of business as well as breathtaking beauty and culture of Georgia.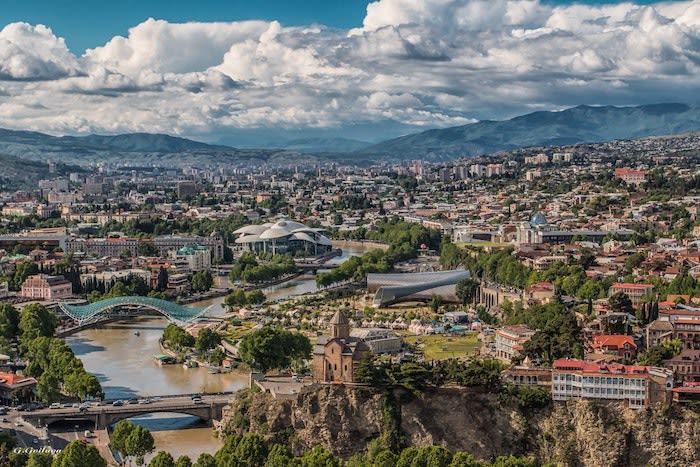 Students can choose from the four specialties listed below on fourth (senior) year:
Management
Marketing
Finance
Quants* / Quantitative Finance
*Quant is an abbreviation of the phrase - Quantitative Analyst.
Quants Program includes three components: Mathematics, Programming, and Finance.
Quant - is a specialist, who works in financial markets and creates mathematical models in order to help Financial market traders; Risk managers at banks and other medium and large corporate institutions.*
Tuition Fees
The tuition fee of full-time 4-year BBA English program is: $5,000 - for the first year, $4,500 - for the second year, $4,500 - for the third year and $4,500 - for the last year.
University will willingly, free of charge, assist you in finding suitable accommodation, offer help of mentors, who can share useful tips for living in the capital of Georgia, Tbilisi.
Similar Courses
BBA - Bachelor of Business Administration - Small Business Management

Zurich, Switzerland
Antwerp, Belgium

+ 7 more

Bachelor of Business Administration - Innovation and Sustainability

Bachelor of Business Administration (Hons) (BBA)