BA in
Bachelor of Arts in Chemistry
George Mason University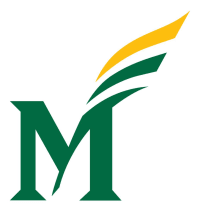 Introduction
The BA in Chemistry is intended to fulfill the needs of students who wish for a broader liberal arts education.
This option is recommended for students who are preparing to enter medical or dental schools or who may wish to enter other scientific and non-scientific fields related to chemistry, such as environmental science, pharmacy, business, or the law. This program satisfies the requirements for state certification in chemistry for secondary school teachers.
Program Outcome
This program, when coordinated with the necessary courses in education, meets the requirements for teacher licensure.
This program meets the requirements for entrance to medical and other professional schools.
Curriculum
Concentration
Biochemistry: The BA/Biochemistry Option is intended for the student who is interested in studying chemistry at its interface with the biological sciences. Students interested in attending medical school can obtain an exceptionally good science background through this option.
Degree Requirements
Total credits: minimum 120
Students must complete the chemistry program requirements with a minimum GPA of 2.30 and present no more than two courses with a grade of 'D' (1.00) in CHEM coursework at graduation.
BA without Concentration
Students who do not select the optional concentration complete the curriculum requirements listed below.
Chemistry Courses
CHEM 211 General Chemistry I (Mason Core) 3
CHEM 213 General Chemistry Laboratory I (Mason Core) 1
CHEM 212 General Chemistry II (Mason Core) 3
CHEM 214 General Chemistry Laboratory II (Mason Core) 1
CHEM 313 Organic Chemistry I 3
CHEM 314 Organic Chemistry II 3
CHEM 315 Organic Chemistry Lab I 2
CHEM 318 Organic Chemistry Lab II 2
CHEM 321 Quantitative Chemical Analysis 4
CHEM 331 Physical Chemistry I 3
CHEM 332 Physical Chemistry II 3
CHEM 336 Physical Chemistry Lab I 1 2
CHEM 337 Physical Chemistry Lab II 2
Select 5 credits of electives in chemistry 5
Total Credits 37
Mathematics Courses
MATH 113 Analytic Geometry and Calculus I (Mason Core) 4
MATH 114 Analytic Geometry and Calculus II 4
MATH 213 Analytic Geometry and Calculus III 3
Total Credits 11
Physics Courses
Select one sequence: 8
PHYS 243 & PHYS 244 & PHYS 245 & PHYS 246 College Physics I (Mason Core) and College Physics I Lab (Mason Core) and College Physics II (Mason Core) and College Physics II Lab (Mason Core)
PHYS 160 & PHYS 161 & PHYS 260 & PHYS 261 University Physics I (Mason Core) and University Physics I Laboratory (Mason Core) and University Physics II (Mason Core) and University Physics II Laboratory (Mason Core)
Total Credits 8
Mason Core and Elective Credits
In order to meet a minimum of 120 credits, this degree requires additional credits (specific credit counts by concentration are shown below), which may be applied toward any remaining Mason Core requirements (outlined below), Requirements for Bachelor's Degrees, College Requirements for the BA Degree (outlined below), and elective courses. Students are strongly encouraged to consult with their advisors to ensure that they fulfill all requirements.
Without concentration: 64 credits
BC concentration: 58 credits
College Requirements for the BA Degree
In addition to the program requirements and the Mason Core requirements, students pursuing a BA degree must complete the coursework below. Except where expressly prohibited, a course used to fulfill this college-level requirement may also be used simultaneously to satisfy other requirements such as Mason Core requirements, other college-level requirements, or requirements for the major. In some cases, the requirements listed below may be superseded by requirements of the degree program and the Mason Core.
Foundational Breadth
Natural Science
Foreign Language