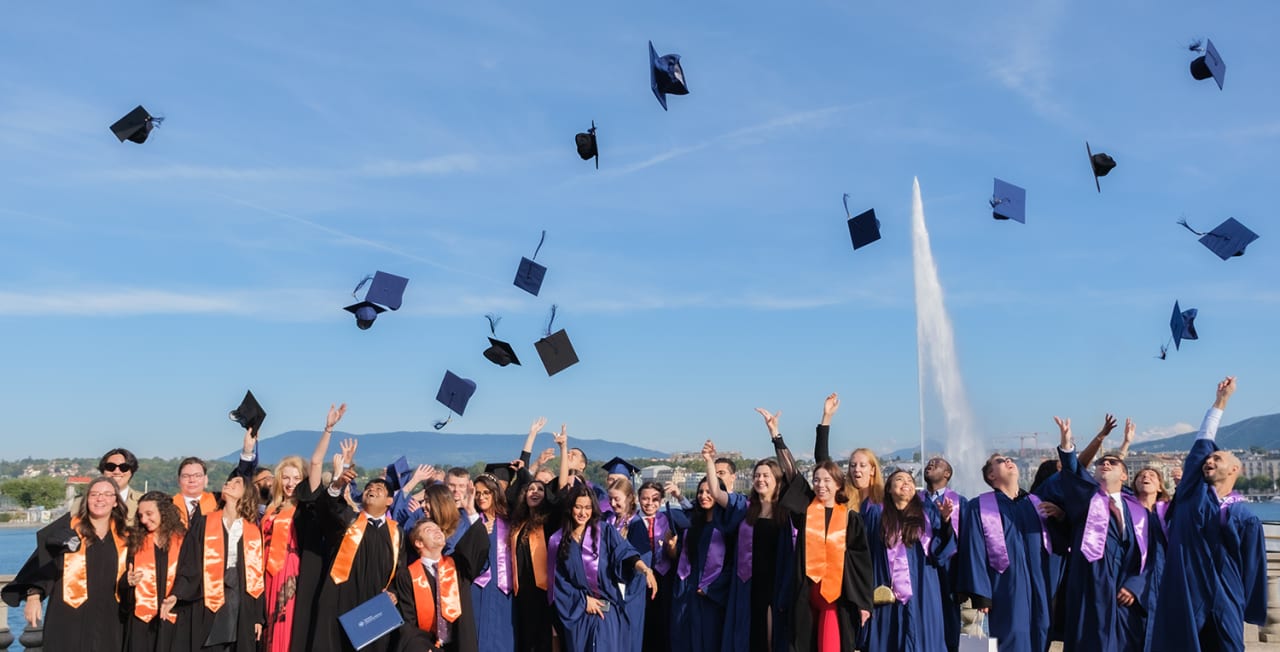 Bachelor in
Bachelor of International Management (with a specialization in Sports Management)
Geneva Business School
---
Campus location
Geneva, Switzerland
Tuition fees
EUR 7,950 / per semester **
Application deadline
Request info *
Earliest start date
Feb 2024
* applicants that do not require a visa can submit their applications up to 3 weeks before the start of the term
** Barcelona & Madrid Campus fees are EUR7,950. Geneva Campus fees are CHF12,700 per semester. Additional fees may apply
Introduction
The Bachelor of International Management with a specialization in Sports Management is designed to provide you with the organization and communication tools to manage sports events, teams, federations, and sports clubs. Candidates will be equipped to become effective leaders and managers in the sports industry.
Facts
Duration: 3 years
Credits: 180 ECTS
Language: English
Intakes: February and September
Transfer Opportunities: We offer our students the option to transfer for a semester between our campuses
Internships: We support students in gaining practical skills and networking opportunities through internships
Swiss Quality Education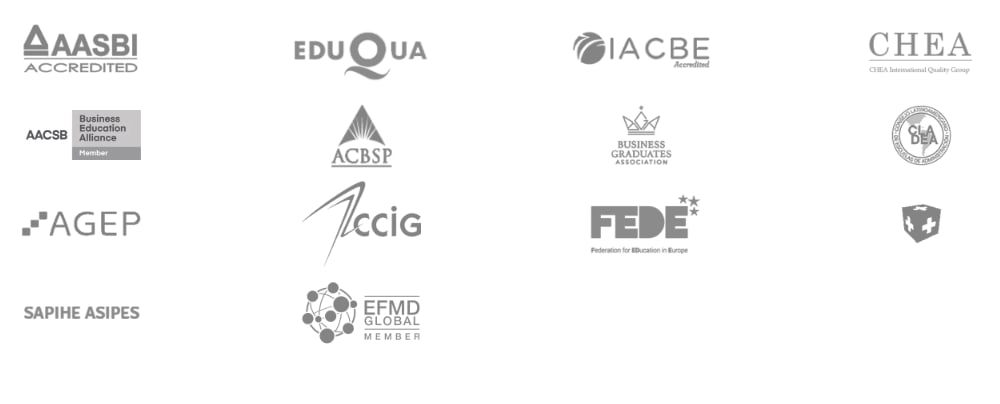 As a leading private institution in Switzerland, Geneva Business School maintains its quality of education through program accreditations & memberships with some of the world's most respected organizations, providing its students with a distinguished education, excellent professional opportunities, and high-quality learning experiences.
Curriculum
Program
The program requires the successful completion of 180 credits (which represent, 1800 contact hours plus a total of 3600 study hours). The program consists of 4 groups of courses common for all bachelor's degrees, from which students may select the desired subjects to study:
General Education (45 ECTS), Core Courses (72 ECTS), Elective Courses (15 ECTS), Specialization Courses (36 ECTS), and the Bachelor Thesis (12 ECTS), which are mandatory to complete the selected specialization.
Beyond the principal business modules offered within each major, an example of some of the specialization subjects can be found below:
Introduction to Sports Management
Sports Organizations – Strategic Management
Media Relations and Communication in Sports
The Business of Football
Sports in Consumer Culture
Sports and Globalization
Emerging Technologies in the Sports Industry
International Sports Federations and Organizations
Sports Events and Facilities
Sports Industry Innovation, Creativity and Entrepreneurship
Sports Marketing
Managing Talent in the Sports Industry
Program Outcome
Over the course of this program, students will:
Develop communication and technical skills to be a key player in the sector.
Gain insight into practical business planning and management.
Learn how to efficiently plan sporting events, manage team organization, merchandising, and marketing.