BA in
Bachelor of Arts in International Relations
Franklin University Switzerland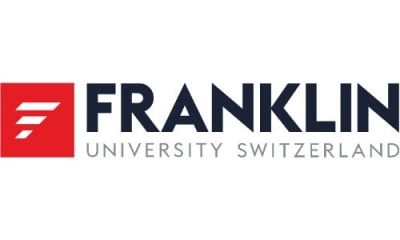 Key Information
---
Campus location
Sorengo, Switzerland
Tuition fees
CHF 25,800 / per year **
Application deadline
Request info *
Earliest start date
Request info
* regular freshman, transfer and study abroad admissions
** annual tuition fee for Swiss/EU/EEA Citizens; $45.700 annual tuition fee for US Nationals / Permanent Residents and Canadian Nationals; CHF 49,900 annual tuition fee for other nationalities
Introduction
Build your skills for a global future
The International Relations major is designed for students who wish to deepen their knowledge and understanding of this multi-disciplinary field. Students receive a solid foundation for a variety of careers in areas such as diplomatic and government service, international organizations, international business, journalism, law, and banking. Many graduates have also chosen to pursue graduate study in related areas. In the international degree program, students undertake in-depth interdisciplinary work in the areas of political science, economics, history, international law and organizations, and modern languages. The major is organized to provide students with the instruments and techniques to analyze and comprehend the complex phenomena of today's international world. The political economy emphasis is specifically designed for those students who wish to major in International Relations, but who would wish to focus more on the study of the problems and issues of international political economy, so important in today's globalized world.
Our Campus
Visit Franklin University Switzerland and see why so many students feel at home on our campus and in the Lugano community.
We welcome you and your friends and family to experience what it means to live and learn in our safe, international environment.
Dual Accreditation
Franklin University Switzerland is accredited in both the United States and Switzerland.
That means that your degree is truly international, with automatic validity in two countries, and that you have an advantage to pursuing an international career or furthering your study in the US or Switzerland. The doors opened by a Franklin education go far beyond these two countries, though, and most countries in the world will grant equivalence to a Franklin degree if you have your sights set elsewhere.
Franklin maintains this recognition through periodic quality assurance reviews by authorities from the US and Switzerland.
Career Opportunities
Where Our Graduates Go
Employers look for candidates with a reliable skill set, and Franklin students have it! Within a year of graduation, 95% of our students obtain full-time employment in a wide variety of sectors, as shown in the graphic. At Franklin, you'll get the education you need and acquire the skills employers want.
Since we began in 1970, there are now over 7,000 alumni already making a difference in their home towns, and in new, exciting locations around the globe. Let FUS help you get where you want to go.
Scholarships and Funding
At Franklin, we see financing your education as an investment and partnership among you, your family, and the University. About 70 percent of Franklin students receive financial aid in a variety of forms, such as need- and merit-based scholarships, government, and private aid and engagement incentives. Franklin offers scholarships, financial aid, and other initiatives, and various external programs are available based on citizenship and need assessment. Together we will create your financial aid package and carefully guide you through your financing options.