BSc in
Bachelor in Logistics Engineering
Fontys University of Applied Sciences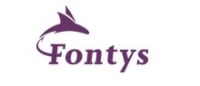 Introduction

The hamburger you buy, those new jeans, a car; all products are preceded by major logistical processes. The complexity of these processes and the relationships between manufacturing, warehousing and distribution demands intelligent creation of networks.
As a Logistics & Engineering student, you'll learn to evaluate logistical processes and consequently come up with new process designs, improvements, and implement these designs and improvements. Within your work, you are mainly focussed on optimizing supply chains internally, and hence work as problems arise on a project basis.
Some topics you'll learn about in this study programme:
Smart warehousing is a guarantee for high customer service.
Intelligent production processes lead to cost savings.
Applied information systems (WMS).
Operations research.
Quick transport (same day delivery) through air, rail, road or shipping ensures that your products arrive on demand.
Specifying logistical needs for the IT department.
Are you interested in:
Process optimization
Project management
Figures and calculations
Affinity to IT
Consultancy
Applied information systems (WMS)
Then you might fit Logistics Engineering!
Why Logistics at Fontys Venlo?
Venlo is one of the major logistical hotspots in the Netherlands and Europe. Within the region, an ever-growing demand exists for highly qualified logistics employees.
Local government invests in and facilitates the logistics sector.
We have over 30 years of experience – leading to a network of more than 3000 alumni regional and international!
Outstanding contacts to companies: very good career and internship opportunities!
Head office of European Logistics Club (ELC) and Logistics Knowledge Centre NL located in Venlo.
Strategic partnerships (Logistics Management, Logistics Engineering) with partners in Denmark, Finland and Germany: the chance to get to know 3 countries within the study programme.
Within a one hour drive 30 million consumers in reach (many global players).
Career Opportunities
Career Prospects
Being a Logistics Management student gives you different professional perspectives. Here a number of jobs you could work in:
Supply Chain Manager
Intra Logistics Process Manager
Distribution Network Designer
Head of Purchasing
Team Leader Warehouse Operations
Consultant
Process Manager
Business Developer
Operations Manager
Synergy Manager
Head of Customs Department