BSc in
Bachelor in Electrical & Electronic Engineering
Fontys University of Applied Sciences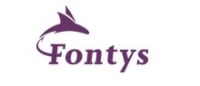 Introduction

Study and start your career in the most dynamic top technology region in Europe situated in the southeast of the Netherlands: Eindhoven - Brainport
Programme in brief
Electrical & Electronic Engineering (EEE) is a 4-years English taught bachelor programme that leads to the international Bachelor of Science (BSc) degree. The curriculum of the EEE bachelor is offered in the context of 4 themes: Sound Engineering, Care & Cure, Smart & Sustainable and Connected World. With the knowledge and skills gained in this bachelor programme, you can work as high-level engineers in the wide field of Electronic Engineering, both in the Netherlands and abroad.
What to expect from us
The Electrical & Electronic Engineering bachelor programme has a focus on higher professional university training based on a strong theoretical and practical foundation. Teaching is done by using different methods: theory and practical classes, lectures, laboratory assignments but also doing real-time projects from industry and self-study activities. For all programmes, you can have an influence on your own content and planning of your study. A study counsellor will help you in making the right decisions.
What do we expect from you
As a future Electronic engineer, you are able to work in teams. In other words: you are a real team-player. Moreover, you need to understand how to use high-tech knowledge in real-time situations. That's why theory classes are always supported by practical assignments. As a student, you also search for additional knowledge and skills to improve your own development. This requires a high sense of responsibility, a high level of analytical thinking and leadership qualities. It goes without saying that your communication skills and level of English are very good. At secondary school, your grades for mathematics and physics need to be very good. You need to spend around 40-45 hours per week on study activities.
The Fontys way of studying
The Fontys teaching style is interactive and student-centred. It focuses on teamwork, which makes it easy to meet other international and Dutch students. Studying in Holland means developing an open mind and increasing your international orientation. A large part of all study programmes is dedicated to writing papers and working in groups to analyze and solve specific problems. You will also get a chance to get practical work experience through internships or do experiments in laboratories, depending on the field of study. Teamwork: Holland has received international praise for its teaching style, which centres on students working together as a team and on self-study and self-discipline. The teacher will act as a facilitator and guide in the learning process.
Why study at Fontys?
All Fontys Technology and Business (FTB) bachelor programmes are officially accredited and quality-based bachelor programmes. Being a student in one of these programmes means that you live and study in one of the most promising, fast-developing high tech region of Europe: Brainport Region. This region has a unique environment in the Netherlands and is a breeding ground for innovation and home to world-class business, universities and research institutes. Are you fascinated by technology and innovation or business? Are you looking for an outstanding study or career opportunity in the Netherlands? If so, you should consider Brainport Region in the Southeast of the Netherlands. It could be one of the smartest moves you make!
Curriculum
Content of the programme
The first and second year of the EEE bachelor programme offers you a range of subjects belonging to the wide field of Electrical & Electronics Engineering. In the first two years, you must think of subjects like Analogue and Digital Design, Embedded systems, Mathematics, programming in C# and many more. Each phase consists of a number of semesters, which are composed of theory, practicals in laboratories and projects. Two internships including thesis writing in a company are part of the bachelor programme. In semester 6 the minor programme is scheduled.