Bachelor in Communication - International Communication Management
Fontys University of Applied Sciences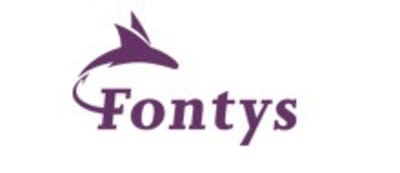 Key Information
---
Campus location
Eindhoven, Netherlands
Tuition fees
EUR 2,314 / per year **
Application deadline
01 Aug 2024*
Earliest start date
Sep 2024
* for EU students; Dutch students 1st May; non-EU students 1st June
** Statutory tuition fees Full-time| Statutory tuition fees Part-time- € 2.130
Introduction
International Communication is a challenging and ever-changing field. In an international class with students from all over the world, you develop a unique perspective and outlook on the world of communication and branding. You learn to persuade, inform, and connect with people and organizations. Within the program, you work for real companies. And for them, you will be the catalyst that drives change. You do so under the supervision of renowned lecturers with both academic and professional experience in communications.
Why study International Communication Management in the Netherlands
Practice-oriented study program that resembles the workplace by combining group projects and individual assignments
You gain professional experience and build your network by working for real companies and a 5-month internship
Lots of attention for personal development and "soft skills", such as collaboration, leadership, and providing and receiving feedback
International classroom with students from all over the world
What does your study week look like
At Fontys, you don't merely study from books. You always apply what you've learned in practice. During lessons lecturers challenge you to ask questions, join discussions, and participate in creative brainstorming, sessions. This inspiring learning environment will encourage an independent and critical way of thinking that is highly valued by employers.
Curriculum
Year 1
Year 1 teaches you about the wide scope of communication. Each study period focuses on a particular theme in which students work on projects for real clients and companies. The themes are:
Media
Branding and Activation
Reputations and Relations
Content and Creation
We work on practical assignments and provide you with the tools, insights and hands-on experience to take on communication projects. After year 1, you understand the terminology and are able to specialise in parts of the field of communication that suit you best.
Year 2
Year 2 is all about deepening your knowledge. We built on the insights you have gained in year 1, and we will cover more advanced topics, such as crisis communication and brand strategy. In the second part of the year, you will follow intensive courses on storytelling and online communications, and you will take part in a strategy challenge. In year 2, you will transition from a generalist into a communication expert.
Year 3
Year 3 can be best described as a year of exploration and specialisation. You spend 5 months working as an intern in a company in the Netherlands or abroad. The internship is a great way to customise the study programme, as you can choose the company yourself. We also provide a list of companies we have worked with before.
During the second half of the year, students follow a minor. This allows students to expand their study programme with subjects that are offered at other universities. Students can opt for a minor offered at Fontys, a minor offered by a university in the Netherlands, or a minor offered by one of our partner universities abroad. We have established partnership agreements with universities all over the world.
Year 4
In your final year, you and a team of students will work as independent communication specialists. You take on projects for real clients and build your portfolio. For each project, you decide whether you will work individually or you gather a team of students to help organisations with their communication issues. Throughout the year, you will be able to show your skills as a communications manager and prove to be ready for the next step in your career.
Program Outcome
What are you going to learn
The world is becoming more and more international, and the Netherlands more and more diverse. This requires new ideas and solutions. You have the passion and drive to think in other directions. You will not only learn everything about communication, branding, brand strategies, and how to use online and offline media, but also what your talents are and how to use these to the fullest.
Skills, such as creative writing, intercultural communication, presenting, research methods, and critical thinking
Knowledge, such as communication theory, media, marketing communication, and social psychology
Projects for real clients, such as creating media, developing creative campaigns
An optimal mix of seminars, group projects, individual assignments, and self-study
Scholarships and Funding
Some Fontys study programmes offer the Holland Scholarship to their students. Check out the link to see if this study programme participates and for more information. You might also be eligible for other scholarships not provided by Fontys.
Career Opportunities
Organizations need communication professionals to tell their stories and to connect with customers, citizens, or people in their target group. This is possible at any kind of organization, such as multinationals and local companies, but also governments and non-governmental organisations (NGOs). Thanks to your internship and graduation year, you will already have 1.5 years of professional experience.
These are some examples of the professions of an ICM graduate:
Communications manager
Social media specialist
Event manager
Concept developer
Copywriter