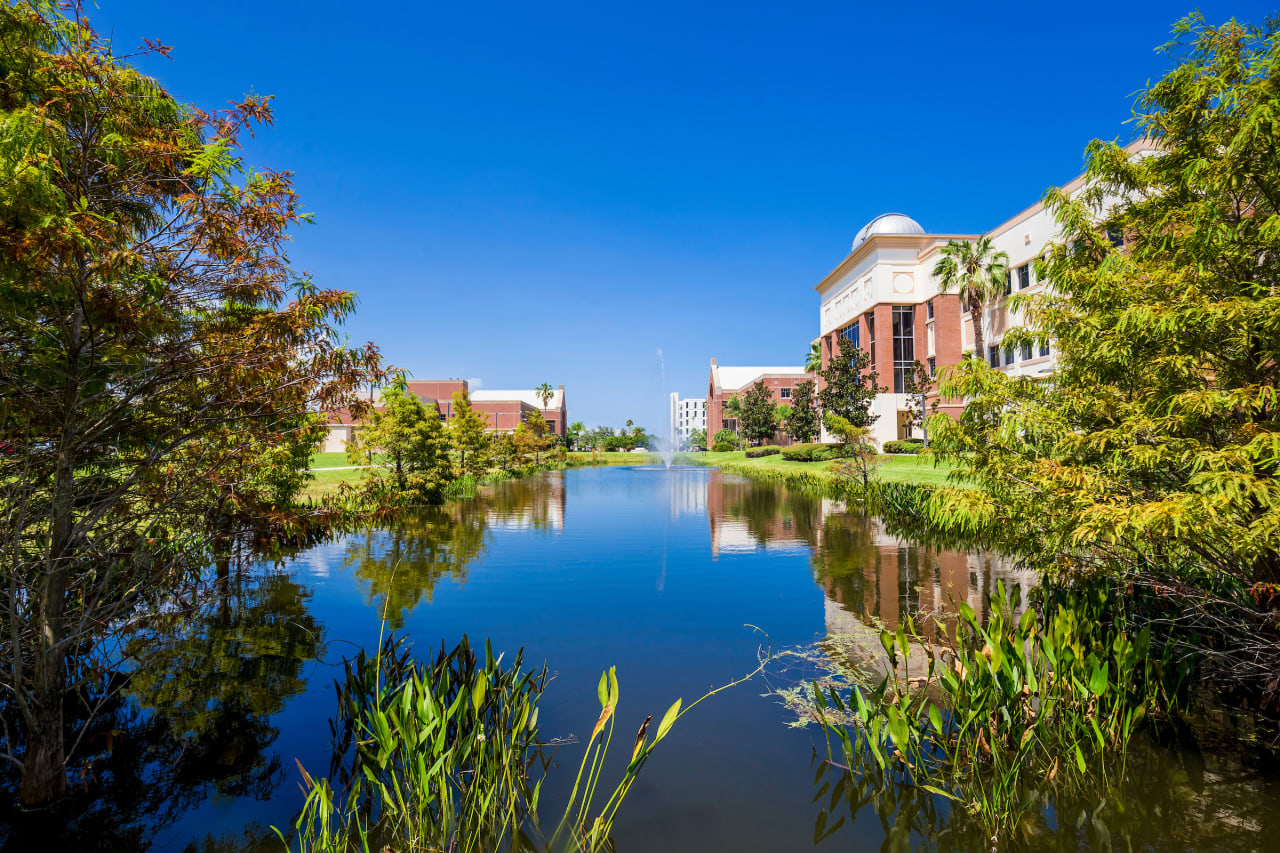 BSc in
BS in Meteorology
Florida Institute of Technology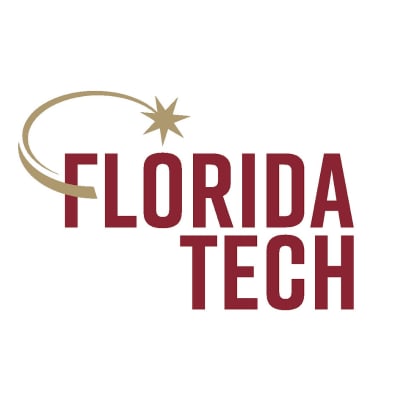 Key Information
---
Campus location
Melbourne, USA
Tuition fees
USD 21,173 / per semester
Application deadline
Request info
Earliest start date
Sep 2024
Introduction
What is a Meteorology Degree?
Meteorology is the study of the Earth's atmosphere, a component of Earth system science; essentially, a meteorologist is someone who predicts the weather. Meteorology students become experts in math and physics, build a comprehensive knowledge of meteorology and gain in-depth exposure to fields like oceanography, geology, space science, environmental science, climate science, and atmospheric chemistry.
Whether you want to become a broadcast meteorologist, storm tracker, or world weather expert, a meteorology degree from Florida Tech develops a strong background in physics and chemistry with experience in environmental science and technology.
Why Pursue a Meteorology Degree at Florida Tech?
The Florida Tech meteorology program boasts a close-knit educational community that offers students small classes, well-established professors, and caring staff. As one of the top meteorology colleges, students benefit from the mentoring that a low student-to-teacher learning environment provides, as well as the opportunity to work with faculty and local organizations on vital weather-related projects. Every year, professors assist high-achieving meteorology students in applying for scholarships from the American Meteorological Society.
Active Research Faculty Bring their Knowledge into the Classroom
Small classes taught by professors renowned in their field whose teaching is informed by their cutting-edge research make for a supportive, engaging learning environment. All Department of Ocean Engineering and Sciences faculty hold doctoral degrees in their fields—a mix of environmental scientists, oceanographers, meteorologists, and ocean engineers—all of whom are active in research, which allows them (and you) to stay current in their field. As a meteorology student, you'll benefit from the integrated nature of Florida Tech's unique program.
A Perfect Place to Study the Weather — Thunderstorms, Hurricanes, and More
Our location is one of the reasons we are considered one of the top meteorology colleges in the nation. Florida has the perfect weather system for dynamic study. Florida is the lightning capital of the world, and the area experiences sub-tropical thunderstorms each year—occurring 47% of the time there's precipitation. There is a probability of rain throughout the year with the most rain between late April and early October. Students might also get a chance to study hurricanes, as the region has often been in the path of a storm or its associated weather.
Florida Tech's 130-acre campus is located on the Space Coast (so named because of the presence of NASA and the Kennedy Space Center on Cape Canaveral just north of us), minutes away from the Indian River Lagoon, the most diverse estuary in North America.
The area has the fifth-largest high-tech workforce in the country, with more than 5,000 high-tech corporations and government and military organizations located nearby. This workforce also provides an abundance of internship and employment opportunities.
Florida Tech is just over the causeway from the Atlantic Ocean with its 72 miles of beautiful beaches, and a short trip to the Florida Keys or the Orlando theme parks. We also have a rich campus life that includes a wide range of intramural and collegiate sports, clubs, and social activities.
Build Lasting Professional Relationships through Campus Organizations
Beyond the classroom, meteorology degree majors build leadership and professional experience through exciting internships and participation in academic organizations like the American Meteorological Society, the Marine Technology Society, student government, and over 100 other campus-wide student organizations.
The Florida Tech Student Chapter of the American Meteorological Society is a highly active and tight-knit student organization that regularly plans trips to the National Weather Service in Melbourne as well as the National Hurricane Center in Miami.
Curriculum
Gain Practical Experience
A unique and memorable component of each student's first-year experience in the meteorology degree program is the Whole Earth course. This class integrates biology, chemistry, physics, geology, and mathematics, leading students to experience and understand our planet as a system of interacting processes.
First-year meteorology degree students are also invited to work alongside faculty on weather research and often begin projects during their first few weeks on campus. Later, as a senior, you'll refine your practical skills in technical electives and specialized labs, and complete an exciting research project on a topic of your choosing. As a result, you receive practical experience, an enhanced job search portfolio, and the perfect preparation for graduate and professional school.
Curriculum
Freshman Year
Fall (15 credit hours)
CHM 1101 General Chemistry 1
COM 1101 Composition and Rhetoric
ENS 1001 The Whole Earth Course
FYE 1000 University Experience
MTH 1001 Calculus 1 or MTH 1010 Honors Calculus 1
Spring (16 credit hours)
AVS 1201 Aviation Meteorology
CHM 1102 General Chemistry 2
MTH 1002 Calculus 2 or MTH 1020 Honors Calculus 2
PHY 1001 Physics 1
PHY 2091 Physics Laboratory 1
Sophomore Year
Fall (15 credit hours)
COM 1102 Writing About Literature
MTH 2001 Calculus 3 or MTH 2010 Honors Calculus 3
PHY 2002 Physics 2
PHY 2092 Physics Laboratory 2
Restricted Electives (CSE) Credit Hours: 3
Spring (16 credit hours)
COM 2223 Scientific and Technical Communication
MTH 2201 Differential Equations/Linear Algebra or MTH 3200 Honors Differential Equations
OCN 2407 Meteorology
PHY 2003 Modern Physics
Select the first HUM Core Course:
HUM 2051 Civilization 1: Ancient Through Medieval
HUM 2141 World Art History 1: Pre-History to Early Global Awareness
HUM 2211 British Literature and Culture
HUM 2212 British and American Literature 1
HUM 2331 American History: Pre-Columbian to Civil War Era
HUM 2551 Survey of Ancient and Medieval Philosophy
Junior Year
Fall (17 credit hours)
ENS 3101 Atmospheric Environments
MET 3401 Synoptic Meteorology 1
MTH 2401 Probability and Statistics
OCN 3430 Fundamentals of Geophysical Fluids
OCN 3433 Geophysical Fluids Laboratory
PHY 3060 Thermodynamics, Kinetic Theory and Statistical Mechanics
Spring (17 credit hours)
ENS 3105 Atmospheric Pollution Lab
MET 3402 Synoptic Meteorology 2
MET 3403 Data Analysis in Meteorology and Geosciences (Q)
SPS 4030 Physics of the Atmosphere
Restricted Elective (ENS, COM, MET, MTH, OCN) Credit Hours: 3
Select the second HUM Core Course:
HUM 2052 Civilization 2: Renaissance Through Modern
HUM 2142 World Art History 2: Early Modern to Post-Colonial
HUM 2212 British and American Literature 1 (may not be repeated for credit)
HUM 2213 British and American Literature 2
HUM 2332 American History: From Reconstruction to the Present
HUM 2552 Survey of Modern and Contemporary Philosophy
Senior Year
Fall (16 credit hours)
ENS 4700 Environmental Hydrology
MET 4233 Remote Sensing for Meteorology
MET 4305 Atmospheric Dynamics 1
OCN 3401 Physical Oceanography
OCN 3411 Physical Oceanography Laboratory
Humanities Elective (HU) 3000-level or higher recommended Credit Hours: 3
Spring (15 credit hours)
MET 4306 Atmospheric Dynamics 2
MET 4310 Climatology
Free Elective Credit Hours: 3
Social Science Elective Credit Hours: 3
Technical Elective Credit Hours: 3
Total Credits Required: 127
Career Opportunities
Career Outlook
Most professionals with a meteorology degree work in weather stations, laboratories, weather broadcasting companies, and even fieldwork related to changing weather patterns. Students who graduate with a degree in meteorology are likely to find meteorology careers in weather forecasting.
The Occupational Outlook Handbook published by the US Department of Labor's Bureau of Labor Statistics provides detailed information about hundreds of occupations, including entry-level education, overall working environment, and employment prospects.
The Bureau states that atmospheric scientists and related jobs are projected to grow by 11% over the next decade. New computer models have improved forecast accuracy and the ability of scientists to provide information to private industries that demand weather information such as shipping, airline travel, etc. Meteorology careers include forensic meteorologists who use weather to reconstruct conditions and research meteorologists who develop new methods of data collection and observation; climate scientists study historical patterns to interpret weather and forecast long-term weather patterns or shifts in climate.
Meteorology careers are truly global. The World Meteorological Organization is a specialized agency of the United Nations and has 183 member states, each of which has national meteorological or hydrometeorological services. And, of course, each of these involves meteorology careers.
English Language Requirements
Certify your English proficiency with the Duolingo English Test! The DET is a convenient, fast, and affordable online English test accepted by over 4,000 universities (like this one) around the world.