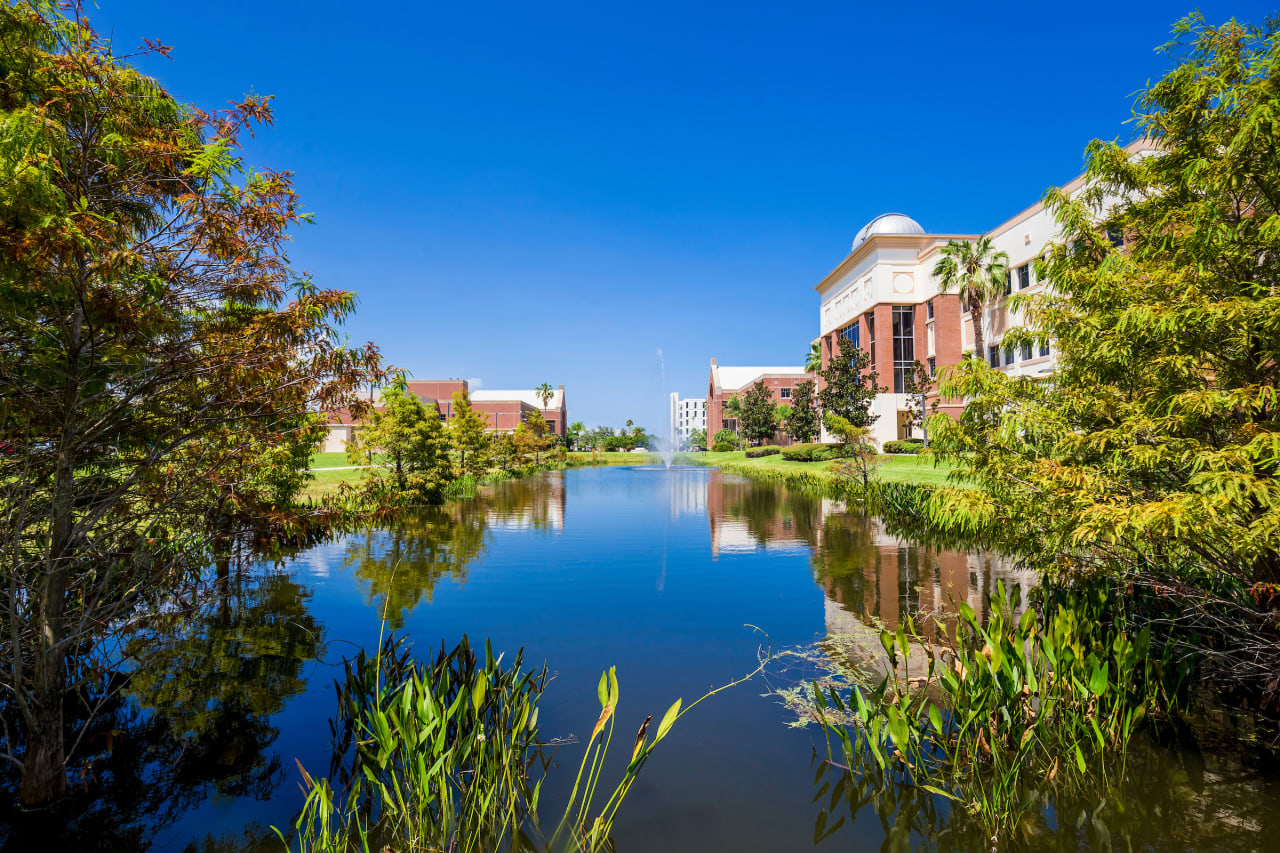 BSc in
BS in Mechanical Engineering
Florida Institute of Technology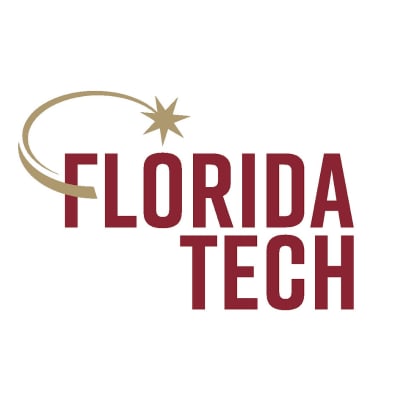 Key Information
---
Campus location
Melbourne, USA
Tuition fees
USD 21,173 / per semester
Application deadline
Request info
Earliest start date
Sep 2024
Introduction
What is a Mechanical Engineering Degree?
Mechanical engineering is dedicated to the analysis, design, and fabrication of systems—machines, engines, products, and technologies—that affect a conversion between mechanical, electrical, and thermal energies. Choosing Florida Tech for a mechanical engineering degree puts you in a program listed among the Fiske Guide's "Engineering/Top Technical Institutes" and Parade Magazine's "College A-List in Engineering."
Whether you want to design a more efficient power generator, develop new methods of automation, or engineer the latest machine system, a mechanical engineering degree from Florida Tech develops a strong background in engineering and experience in fields like instrumentation and thermal systems.
Experienced Faculty of Professional Engineers
The mechanical engineering faculty comprises a mix of well-established professors in their field who bring new expertise and development in novel technical areas—something you would expect from top mechanical engineering colleges. Students work closely with professors who are committed to providing superior education and personalized attention. Our professors are active researchers who primarily focus on areas such as design, structures, and mechanisms; thermal-fluid sciences; controls and mechatronics; and material science.
Located in the Heart of Florida's High-Tech Corridor
Florida Tech is the perfect place for a BS in Mechanical Engineering. The 130-acre campus is located on the Space Coast (so named because of the presence of NASA and the Kennedy Space Center on Cape Canaveral just north of us), minutes away from the Indian River Lagoon, the most diverse estuary in North America.
The area has the fifth-largest high-tech workforce in the country, with more than 5,000 high-tech corporations and government and military organizations located nearby. This workforce also provides an abundance of internship and employment opportunities.
Florida Tech is just over the causeway from the Atlantic Ocean with its 72 miles of beautiful beaches, and a short trip to the Florida Keys or the Orlando theme parks. We also have a rich campus life that includes a wide range of intramural and collegiate sports, clubs, and social activities.
Build Lasting Professional Relationships through Campus Organizations
Beyond the classroom, mechanical engineering majors build leadership and professional experience through participation in academic organizations like Sigma Gamma Tau (the mechanical engineering honor society), the American Institute of Aeronautics and Astronautics, student government, and over 100 other campus-wide student organizations.
Florida Tech's chapter of the American Society of Mechanical Engineers is an active organization that holds meetings, facility tours, competitions, and other events that cover a wide variety of topics within the field. Tau Beta Pi is an honor society for student engineers who excel academically and are recognized for their achievements. The Society of Women Engineers promotes both female and male engineers through lectures and meetings.
Curriculum
Gain Practical Experience
Mechanical engineering encompasses four major subfields: design and structures, thermal-fluid sciences, control systems, and materials science and manufacturing. You'll get started on your mechanical engineering degree concentration right away, taking core courses like Introduction to Mechanical Engineering and Calculus-Based Physics in your first year. New technical electives allow you to specialize in unique career-track subfields such as systems engineering, nuclear technology, and energy engineering, making you a hot prospect in the eyes of future employers.
As a senior working toward your mechanical engineering degree, you'll complete an exciting senior design project in collaboration with a team of your peers. Together, you'll conceptualize, design, construct, and present a machine, gadget, or structure that fulfills a real-world need. You'll present your project to industry leaders and employers, and may compete in international events. As a result, you get practical experience, an expanded professional network, and perhaps even a pre-graduation job offer.
Curriculum
Freshman Year
Fall (18 credit hours)
CHM 1101 General Chemistry 1
COM 1101 Composition and Rhetoric
FYE 1000 University Experience
MEE 1024 Introduction to Mechanical Engineering
MTH 1001 Calculus 1 or MTH 1010 Honors Calculus 1
Social Science Elective Credit Hours: 3
Spring (15 credit hours)
COM 1102 Writing About Literature
CSE 1502 Introduction to Software Development With C++ or CSE 1503 Introduction to Software Development With FORTRAN
MTH 1002 Calculus 2 or MTH 1020 Honors Calculus 2
PHY 1001 Physics 1
PHY 2091 Physics Laboratory 1
Sophomore Year
Fall (18 credit hours)
CHE 3260 Materials Science and Engineering
CHE 3265 Materials Laboratory
COM 2223 Scientific and Technical Communication
MEE 2081 Applied Mechanics: Statics
MTH 2001 Calculus 3 or MTH 2010 Honors Calculus 3
PHY 2002 Physics 2
Spring (17 credit hours)
AEE 3083 Mechanics of Materials
MEE 2024 Solids Modeling and 3D Mechanical Design Principles
MEE 2082 Applied Mechanics: Dynamics
MEE 3191 Engineering Thermodynamics 1
MTH 2201 Differential Equations/Linear Algebra or MTH 3200 Honors Differential Equations
PHY 2092 Physics Laboratory 2
Junior Year
Fall (15 credit hours)
AEE 3161 Fluid Mechanics
MEE 3090 Design of Machine Elements
MEE 3192 Engineering Thermodynamics 2
MTH 3210 Introduction to Partial Differential Equations and Applications
Select the first HUM Core Course:
HUM 2051 Civilization 1: Ancient Through Medieval
HUM 2141 World Art History 1: Pre-History to Early Global Awareness
HUM 2211 British Literature and Culture
HUM 2212 British and American Literature 1
HUM 2331 American History: Pre-Columbian to Civil War Era
HUM 2551 Survey of Ancient and Medieval Philosophy
Spring (17 credit hours)
AEE 3064 Fluid Mechanics Laboratory
MEE 3024 Computer-Aided Engineering
MEE 3091 Theory of Machines
MEE 4171 Principles of Heat Transfer
MEE 4190 Design Methodologies and Practice (Q)
Technical Elective Credit Hours: 3
Select the second HUM Core Course:
HUM 2052 Civilization 2: Renaissance Through Modern
HUM 2142 World Art History 2: Early Modern to Post-Colonial
HUM 2212 British and American Literature 1 (may not be repeated for credit)
HUM 2213 British and American Literature 2
HUM 2332 American History: From Reconstruction to the Present
HUM 2552 Survey of Modern and Contemporary Philosophy
Senior Year
Fall (16 credit hours)
ECE 4991 Electric and Electronic Circuits
MEE 4024 Mechanical Vibrations
MEE 4071 Thermal Systems Design
MEE 4074 Heat Transfer Laboratory
MEE 4193 Mechanical Engineering Design 1 (Q)
Technical Elective Credit Hours: 3
Spring (16 credit hours)
MEE 4014 Control Systems
MEE 4175 Heating, Ventilation, and Air Conditioning
MEE 4194 Mechanical Engineering Design 2 (Q)
Free Elective Credit Hours: 3
Humanities Elective (HU) 3000-level or higher recommended Credit Hours: 3
Total Credits Required: 132
Career Opportunities
Career Outlook
The Occupational Outlook Handbook, published by the United States Department of Labor's Bureau of Labor Statistics (BLS), provides information about specific jobs including median annual pay, working conditions, and job outlook, among other things. According to the Bureau of Labor, mechanical engineering careers are the second-largest engineering occupations in the country, providing jobs in engineering services, research and development, manufacturing, and the federal government.
Additionally, they report that employment growth for mechanical engineering careers is expected to grow 9% from 2010–2020, with the best jobs going to those who stay knowledgeable of advances in technology. Some growth is expected to come from new industries such as alternative energy, nanotechnology, and remanufacturing.
English Language Requirements
Certify your English proficiency with the Duolingo English Test! The DET is a convenient, fast, and affordable online English test accepted by over 4,000 universities (like this one) around the world.