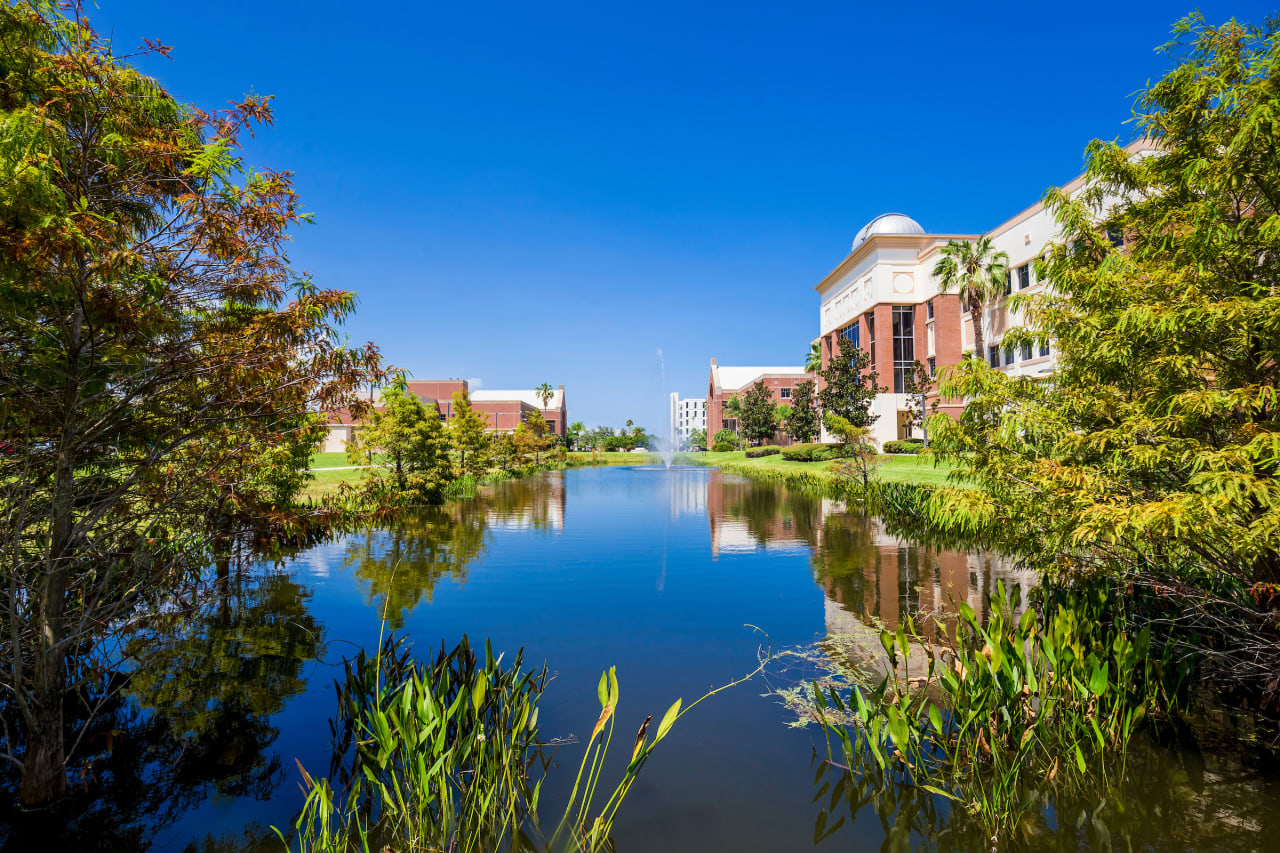 BSc in
BS in Interdisciplinary Science
Florida Institute of Technology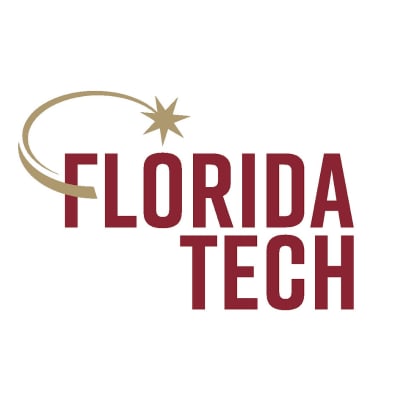 Key Information
---
Campus location
Melbourne, USA
Tuition fees
USD 21,173 / per semester
Application deadline
Request info
Earliest start date
Sep 2023
Introduction
What is a BS in Interdisciplinary Science?
Designed to provide students with broad scientific knowledge and a variety of technical skills, Florida Tech's interdisciplinary science degree curriculum is aligned with your personal interests and professional goals. Interdisciplinary science courses, selected from many different electives in science, engineering, and non-technical fields such as business, the arts, and the humanities, prepare you for different leadership positions, careers, and graduate courses of study.
Peerless Study and Internship Opportunities
Interdisciplinary science students at Florida Tech have an opportunity to participate in science internships in a wide range of fields and with a variety of companies. Because of the individualized nature of the program, students can choose a specific company that interests them. Some of the organizations that provide science internships to Florida Tech students include:
NASA
National Institutes of Health
Kennedy Space Center
Harris Corp.
Northrop Grumman
Science internships at these and many other companies provide our students with the opportunity to utilize their skills outside the classroom and forge the connections that may lead to a career.
Participate in Cutting-Edge Faculty-Led Research
Florida Tech professors actively promote student involvement in technical research. Students studying interdisciplinary science at Florida Tech have internships and research experiences in fields as diverse as astrophysics, nanotechnology, international business, technical writing, nuclear engineering, sustainable building development, and air traffic control.
Because the professors come from various departments on campus, the research opportunities span the entire spectrum of science, engineering, business, psychology, aeronautics, and humanities. Students work alongside faculty on research concerning sustainability, high-energy physics, coastal management, international education, space systems, sports education, and climate change, among others.
One of the best preparations that an interdisciplinary science major can have if they want to attend graduate school is to become an author on a published paper. Our professors make this goal attainable and have an excellent track record of undergraduate publications.
Research conducted by Florida Tech interdisciplinary science students provides valuable experience with the tools and techniques necessary for science internships and research. Our international faculty has research interests that include sustainability, high-energy physics, coastal management, space systems, and climate change. Some of the topics studied by interdisciplinary science students include:
Astrophysics
Nanotechnology
International business
Technical writing
Nuclear engineering
Critical languages
Research conducted by our students affects the real world. Students work on projects such as LEED-certifying buildings in Dubai, extending critical language studies to international business, and more.
Curriculum
Begin Specializing in Your Sophomore Year
The interdisciplinary science degree program is flexible, allowing you to specialize in virtually any scientific field. Interdisciplinary science graduates are found in medical, military, engineering, industrial, governmental, scientific, communication, and academic fields.
With the increasing importance of science and technology in our daily lives, Florida Tech has recognized the need for an interdisciplinary program in the sciences that allows a student to enroll in a wide variety of science and engineering courses, supplemented by certain core courses and several carefully chosen electives. The interdisciplinary science program offers options focused on military science and aeronautics.
Military Science Option—The military science option is aligned with the Panther ROTC Battalion to help students become well-rounded, well-trained US military officers. A graduate with a science degree for the military has a well-rounded appreciation of science and its place in society and will have acquired specific tools for his or her career.
Aeronautics Option—The aeronautics option is designed for science-minded students wishing to pursue a career in the aviation industry. Graduates will gain well-rounded expertise in science, mathematics, technology, and aeronautics.
Students select their interdisciplinary science track from a variety of physical/life science and technical electives. Guided by an involved and dedicated faculty, students develop a plan and build upon their strengths as early as sophomore year.
Gain Practical Experience
An individualized program lends itself to internships and research in many fields. As an interdisciplinary science degree student, you'll participate in advanced research studies and complete a capstone seminar for which you research, write, and present a paper focused on an important interdisciplinary topic. This gives students an enhanced job search portfolio and the perfect preparation for graduate school or employment.
Curriculum
Because of the increasing importance of science and technology in our daily lives, Florida Tech has recognized the need for an interdisciplinary science major in the sciences that allows a student to enroll in a wide variety of science and engineering courses, supplemented by certain core courses and carefully chosen electives. The most important characteristics of the interdisciplinary science major are it is flexible, tailored to the individual student's needs, and emphasizes broad training in science. The graduate will have well-rounded expertise in science and its place in society and will have acquired specific tools for his or her career. Because of the freedom to customize the program, most students graduate with one or more minors in addition to a bachelor's degree.
The interdisciplinary science major is intended for students who plan graduate study in professional fields, those who are interested in a broad-based degree oriented toward the sciences or engineering, former science and engineering students who want a degree with a wider scope, and students seeking military careers.
Graduates normally seek employment opportunities in aerospace, environmental science, medicine and health technology, personnel administration, purchasing, development, management, the military, social work, or marketing; in general, a wide variety of positions requiring an interdisciplinary background, as well as opportunities for advanced study, especially in the professional fields.
Because of the great flexibility of the interdisciplinary science major, it is important that a student plan his or her program with an advisor as soon as possible. The student's capstone committee will be composed of those faculty deemed most appropriate to the student's goals and objectives. A committee normally consists of three members, including the advisor.
Career Opportunities
Career Outlook
In today's integrated business environment and ever-changing world, employees need different skills to not only do their job but also stay relevant in the workplace. Engineers need to know about business. Interdisciplinary science graduates need to know how to communicate effectively. And everyone must master new tools of information technology.
The Occupational Outlook Handbook, published by the US Department of Labor's Bureau of Labor Statistics (BLS), provides information about specific jobs including median annual pay, working conditions, and job outlook, among other things. For those who have chosen the interdisciplinary science career path, jobs might include:
Medical Scientist: The demand for medical scientists is projected by the BLS to grow by an astounding 36% from 2010 to 2020. These scientists conduct research designed to improve human health.
Biochemist and Biophysicist: The BLS reports that employment for these professions is projected to increase by 31% by 2020. Work in this science career involves the study of the chemical and physical principles of living things as well as biological processes, including cell development, growth, and heredity.
Postsecondary Teacher: Projected by the BLS to experience a growth of 17% by 2020, instructing students at public and private colleges and universities, professional schools, junior/community colleges, and career and vocational schools are a popular choice among graduates.
English Language Requirements
Certify your English proficiency with the Duolingo English Test! The DET is a convenient, fast, and affordable online English test accepted by over 4,000 universities (like this one) around the world.