Bachelor in
BA in Business Consultancy International
University of Applied Sciences Wiener Neustadt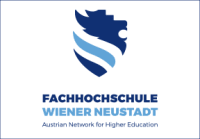 Scholarships
Explore scholarship opportunities to help fund your studies
Introduction
Your gateway to a successful future
Business Consultancy International (BCi) is a broad business degree programme with an international focus, taught entirely in English. It provides a stimulating environment in which students from many different nations and cultural backgrounds work alongside international teaching staff.
The programme provides a considerable advantage at the start of your career, particularly in the business management and consultancy professions. As a graduate, you will be able to meet the increasingly demanding requirements of the business community: excellent communication skills in English, intercultural understanding and experience, global business know-how and knowledge of universal business standards.
Since its establishment in 2003, BCi has carved out a name for itself in the business community as an ideal preparation for an international business career. This has been achieved through an uncompromising commitment to quality.
A career in business can accommodate a wide range of interests as well as a wide variety of personality types. Once started, a business career can take many routes, depending on your personality and goals. In the BCi programme, we combine a general business education for all students with a certain amount of specialisation based on students' areas of interest.