Bachelor in
Bachelor's Degree in Surveying Engineering
Faculdade de Engenharia de Minas Gerais (FEAMIG)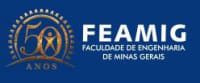 Scholarships
Explore scholarship opportunities to help fund your studies
Introduction
The word Agrimensura originally means to measure and demarcate land. However, the work of the Surveyor Engineer is no longer restricted to agricultural territories, his field of action is very broad. Surveying is present in several branches of Engineering and the participation of the Surveyor Engineer is essential in several projects, from planning to measuring their completion.
The Surveyor Engineer is qualified to work in engineering companies, industries, civil construction sector, public services and educational and research institutions. In heavy industry, Surveying is one of the main tools for monitoring and controlling large structures, precise positioning of parts and machines, quantification of deposits and monitoring of their production.
The Surveying Engineer is qualified to obtain and process data from topometric, geodetic, gravimetric, hydrological, hydrographic, photogrammetric, bathymetric and image surveys. He prepares maps and topographical plans for infrastructure works, lawsuits, as an expert surveyor, demarcation of areas of environmental preservation, sanitation, irrigation and drainage systems, among other activities. It leases civil works, transport, tunnels, pipelines, road geometry projects, rural and urban subdivisions, as well as their demarcation and division. It also works with discrimination, land sharing, georeferencing of rural and urban properties, surveys, expertise, assessments, arbitrations. Monitors the physical space in the construction of highways, railways, waterways, ports, airports, tunnels, underground mines, pipelines, dams, issues reports and technical opinions, always establishing itself in ethics and safety.
With the popularization of global positioning technologies via satellite and geoprocessing, the Land Surveying Engineer saw his work shift from an activity that had no visibility to the lay public, to a product of mass consumption. Digital maps and GPS trackers are starting to be part of people's daily lives in their cars, on cell phones, at leisure, in sports, in the news that is accompanied by the location of the media, in queries over the internet, and in countless other applications. Ultimately, state-of-the-art technology has enhanced and disseminated Surveying Engineering in society.
The course has a minimum duration of four years, with a workload of 3600 hours, including the workload of the mandatory curricular internship and ACG (Complementary Graduation Activities).