The Estonian Aviation Academy (EAVA), founded in 1993, is a leading higher education institution in the Baltic region, educating and training specialists for aviation enterprises and organizations. The studies are carried out at the professional and the first level of higher education in our modern propeller-shaped study building, situated next to Tartu Airport.
Why Estonian Aviation Academy?
The Estonian Aviation Academy has the best ratio of students to lecturers in Estonia (5.4 students per lecturer), which ensures a personal approach and high-quality teaching in a friendly learning environment.
The Academy has modern study facilities where you can find well-equipped classrooms as well as a cozy entertainment area, library, café, and gym – everything you could wish for to concentrate on your most important task – learning.
Our teaching involves a number of recognized experts in the field of aviation, as well as extensive cooperation with other aviation organizations and universities. During your studies, we will support you in your career planning and help you find a place for your internship.
We will make sure that you get a truly unique learning experience while studying at the Estonian Aviation Academy!
Why Tartu?
Tartu is known as the City of Good Thoughts, Capital of Culture in Estonia, and a lively student city. Twice a year in spring and autumn students organize over 150 events during the Student Days, including a boat rally, song festival, Walpurgis Night, student band competitions, and student film festival. Because of the compact design of the city center and the bike-sharing system, Tartu has the quaint feel of an easily accessible town. For international students, ESN Tartu is the main organization that focuses its attention on international students' well-being.
Why Estonia?
Estonia is dynamic. Public services in here are easy and efficient. Our paperless society is so simple and straightforward that the entire country has been renamed e-Estonia. As Estonia is one of the most wireless countries on Earth, you can carry out a lot of business online and on the move.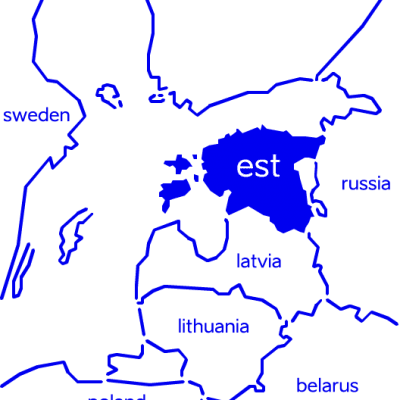 Some facts:
Estonia has a population of just 1.3 million but is larger than Denmark or Holland
Estonians speak Estonian...as well as English, Russian, Finnish and German
The World Health Organization has ranked Estonia's air as some of the cleanest air in the world, along with countries like Finland and Iceland.
Estonia is more than 50% forest and has over 2000 islands
According to the World Economic Forum report, Estonia is the Europe's most entrepreneurial country
Estonia is a Digital Society