Bachelor in
Bachelor in Management
ESCP Business School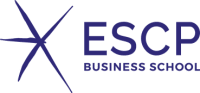 Introduction
The Bachelor in Management Highlights
Experience the business world first-hand through a multidisciplinary programme in 3 different countries over 3 years.
Three-year, full-time programme (180 ECTS).
Multicultural study track in one institution.
Curriculum in Management combined with liberal arts, humanities, and language courses.
Taught in English with some classes in French, Spanish or German.
Compulsory internships and social impact projects.
Bachelor of Science in Management degree fully compliant with international standards.
Real-world Experience
Gain valuable hands-on business management experience with a focus on working as a team and cross-cultural communication
Internships & Social Impact Projects
The opportunity to put learned concepts and skills into practice in real business situations.
Work & Study Track
Study your final year in Paris and spend your time alternating classes with work at a company.
Business Games
Online simulations played in teams to introduce you to the complexity of business decision-making.
Collective Projects
A creative chance to acquire practical managerial and leadership skills.
Scholarships and Funding
At ESCP we believe in equal opportunities.
That is why we have created a scholarship programme that encourages social diversity and values individual commitment.
Scholarships can cover 10% to 50% of tuition fees (excluding first-year registration fee) and are assigned based on different criteria such as merit and financial needs.
They are renewable each year on condition of academic achievement, behaviour and involvement in the ESCP community.
Bank loan
Many banks offer student loans at attractive rates, with deferred pay back.
Recent ESCP students have received interest rates as low as 1%. Consult your bank for information on a personal loan.
Furthermore, thanks to a partnership with BNP Paribas, the ESCP Foundation Endowment Fund supports students who encounter difficulties obtaining student credit in the absence of a solid guarantor (please note that this is currently only available for French students).
For further details, contact your campus' Student Affairs office.
Curriculum
Our curriculum is designed for students who aspire to top international careers.
Combined with hands-on projects, extensive group work, professional internships and a concluding thesis, the Bachelor in Management (BSc) will prepare you for the next steps in your career success, be it in postgraduate study or graduate work opportunities.
Each academic year, you will have the opportunity to study at one of our urban European campuses in Berlin, London, Paris, Madrid or Turin, or to study one year at our partner institution, Tsinghua University in Beijing.
Students must study at a different campus each year of the programme.
Year 1 - London or Paris - 60 ECTS
Language requirements: London and Paris (English)
Management, economics and law modules
Introduction to European Business Administration and Organisations
Financial and Managerial Accounting 1
Micro-Economics
European Institutions and Comparative Political Systems
Fundamentals of Mathematics 1
Statistics and Probability
Liberal arts and humanities modules
Introduction to Psychology and Sociology
International Relations and European & World History
Languages and personal skills modules
Presentation, Discussion and Rhetoric Skills
Computer Skills
Languages
Collective projects, internships
Collective Project 1
Internship – 8 weeks (optional)
Year 2 - Madrid, Paris or Turin - 60 ECTS
Language requirements: Madrid (English and Spanish - B1 minimum) - Turin (English) - Paris (English and French - B1 minimum)
Management, economics and law modules
Finance
Financial and Managerial Accounting 2
Marketing
Macro-Economics
Contract and Business Law in Europe
International and European Business Law and Taxation
Fundamentals of Mathematics 2
Advanced Statistical Methods
Liberal arts and humanities modules
Key Scientific and Technological Issues in Business
Languages and personal skills modules
Intercultural Skills
Languages
Collective projects, internships
Collective Project 2
Internship or Social Impact Project – 12 weeks
Year 3 - Berlin or Paris - 60 ECTS
Language requirements: Berlin (English and optional classes in German) - Paris (French - C1 minimum): Work and Study track
Management, economics and law modules
Strategy and International Management
Operations Management and Business Information Systems
CSR and Business Ethics
Management Elective Courses
International Economics
Liberal arts and humanities modules
Liberal Arts Elective Courses
Languages and personal skills modules
Academic Writing Skills
Languages
Collective projects, internships
Business Game
Internship – 12 weeks
Bachelor Thesis
Languages
Languages form an important part of the ESCP Bachelor in Management (BSc), with the aim being that all students have gained proficiency in an additional two languages upon graduation.
To make this possible, we provide in-class and digital language courses that are adapted to each student's level during the three years of the programme. Moreover, starting from the second semester of the second year, some courses in Madrid and Paris will be taught in Spanish and French respectively. In the third year, some of the elective courses will be offered in German, with the option of selecting electives taught in English.
Thesis
The Bachelor thesis is a further opportunity for students to enhance the learning and skills gained from the programme and deepen both knowledge and understanding of their chosen field in management.
Each thesis project is supervised and guided by a member of the Faculty or expert in the relevant field. The thesis can be written in English, German, French, Italian or Spanish, and is guided by faculty in Berlin, London, Madrid, Paris and Turin - again reflecting the international dimension of the programme.
Rankings
ACQUIN (Accreditation, Certification and Quality Assurance Institute)
#1 in Selectivity, International Openness and Professional Integration by Le Parisien Étudiant
Program Outcome
Programme Benefits
Become a future leader by acquiring the foundations of management in a multi-disciplinary and inter-cultural context.
Get to know and understand diverse cultures by living and studying in three different countries, without having to compromise on academic excellence.
Acquire the necessary background and knowledge in management, economics, and law, complemented by the fundamentals of maths, accounting and statistics.
Learn management through an interdisciplinary approach, and broaden your horizons through liberal arts and language modules.
Obtain strong methodological training and develop your personal competencies.
Develop presentation, communication and research skills, along with fluent business language.
Apply theory to practice in real-life case studies & business simulations.
Manage inter-cultural groups and gain insights into working as a team with people from all over the world
Join a 60,000–strong international ESCP Alumni Network across 150 countries.
Career Opportunities
Careers Service
The ESCP Careers Service helps students identify their professional objectives to ensure their career prospects.
Located on each of the six campuses, the Careers Service provides students with the advice, data and tools to connect them with over 30,000 internship opportunities each year.
Internships and Social Impact Projects
Internships and Social Impact Projects are a crucial component of the BSc programme and are highly valued by potential employers.
Internships
Securing an internship during (or a job after) university is becoming increasingly competitive.
Thanks to ESCP's strong links with the corporate world, students are offered internships across a range of sectors, including Marketing & Communications, Banking & Finance, Consulting, Food & Beverage, Luxury Brands, E-commerce & IT, Automotive, Pharmaceuticals & Healthcare, Energy & Chemicals, and NGOs.
Recruitment processes are constantly evolving, focusing less on technical knowledge and more on assessing the applicant's ability to work in a team, their analytical thinking, organisational skills and leadership potential.
For this reason, the BSc curriculum offers a number of personal or "soft" skills workshops to address areas such as presentation techniques and communication competencies.
Social Impact Projects
Instead of the second-year Internship, students can opt to complete a Social Impact Project, particularly relevant for students interested in future work with not-for-profit organisations.
Students are encouraged to reflect upon pressing social problems, and focus on the growing realisation that sustainable social impact can best be achieved by applying creative management solutions.
Events
The Careers Service hosts a range of events for students each year to help them define and refine their career plans, obtain valuable information, and learn about different job opportunities internationally.
These events include:
Career workshops
Company presentations, seminars, conferences, roundtables and interviews with recruiters
On-campus general and industry-specific job fairs attracting over 130 companies throughout the year
Bootcamps on Consulting, Banking, Tech and Marketing led by ESCP Alumni on how to be recruited by the leading companies in these sectors
Alumni
Building relationships and networks are essential. The ESCP Alumni Association, through its 60,000 active alumni in 150 countries, will help you build strong connections and gain valuable insight into companies and recruiters around the world.
Our Alumni are involved with the Careers Service by attending career and networking events, and offering mentorships, company presentations and industry boot camps.
English Language Requirements
Certify your English proficiency with the Duolingo English Test! The DET is a convenient, fast, and affordable online English test accepted by over 4,000 universities (like this one) around the world.