Bachelor in
International Business Management Studies in Luxury Goods
EuroPort Business School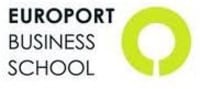 Scholarships
Explore scholarship opportunities to help fund your studies
Introduction
The luxury industry has doubled in size over the past 10 years, reflecting an increasingly global presence. Traditionally a sector associated with Europe, luxury brands are expanding into the markets of the fast-developing BRICS economies.
Asia in general, and China in particular, are now recognized as the biggest potential markets for luxury goods. Recent luxury brand sales clearly demonstrate that Asian consumers love luxury items. Luxury brands are now targeting the BRICS countries (Brazil, Russia, India, China and South Africa) to increase their growth rates, which is a clear indicator of bright prospects for the luxury business.
Managing companies operating in the Luxury Goods industry requires peculiar and specialized skills and knowledge that are usually not covered by traditional general management programs. Nowadays luxury brands require a new breed of managers, capable of managing both business, innovation and creative imperatives. The goal of the program is to ensure that participants develop a global vision of the luxury sector, some solid marketing and managerial abilities and the capacity to engage with innovation and creativity.
Do you have an international mindset, a specific interest for entering the retail luxury sectors (Cars, Fashion & Accessories, Watches & Jewellery) and an interest for acquiring managerial, entrepreneurial or marketing expertise in luxury business?
Are you a sales-oriented student willing to develop an international career in luxury distribution and/or do you want to set up a company in the luxury industry?
Then the Bachelor program International Business Management Studies in Luxury Goods is the right choice for you!
General
The program IBMS Luxury Goods Management is a broad education in terms of content and teaching methods. The first 11 quarters (terms) shall be mainly at school. An important part of these quarters is the (real-life) project which highlights a specific aspect of (international) business every term. Of course, all classes are in English. The program offers great opportunities if you are ambitious and you want to excel.