Bachelor in
Degree in Human Factor Management
EAN - Escuela Argentina de Negocios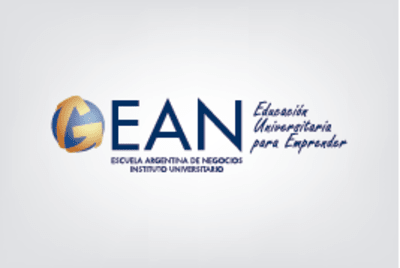 Key Information
---
Campus location
Buenos Aires, Argentina
Application deadline
Request info
Earliest start date
Request info
Scholarships
Explore scholarship opportunities to help fund your studies
Introduction
Titles

Intermediate
University Analyst in Human Resources Administration (3 years)

Final
Bachelor's Degree in Human Factor Management (4 years)
Plan of Studies approved by Ministerial Resolution ME 227/14 Note NO-2017-025452896-APN-DNGU # ME
Face-to-face modality. Undergraduate degree
The entry to EAN is unrestricted although the applicant must meet the following admission requirements:
Interview with pedagogical advisor.
Attendance to talk of professional responsibilities with the Director of the Career.
Assistance to institutional presentation by the Rector.
Participation of the entrance course: Introduction to the Sciences of the Administration
In addition to the documentation requirements stipulated in the internal regulations

General considerations
The professionals in Human Factor Management must have sensitivity to diagnose the culture and organizational climate; ability to understand the institutional policy on their human capital, in levels of capacity, potential and needs for change; ability to generate actions that strengthen the participation and commitment of its human factor with the growth of the organization.
EAN offers a curriculum for Technicians and Graduates in Human Factor Management, legitimized by an Advisory Board of companies committed to the institutional project. Teachers have extensive training and professional experience and are trained in the management of teaching strategies to promote the acquisition of professional skills. The practical training of the students is carried out through the analysis of real cases of companies associated with EAN, which expose their problems for their treatment within the framework of the subjects.
Pre-professional internships are held in companies and discussion forums with experts from the Administration Sciences.

Scope of Title

SCOPE OF THE TITLE: UNIVERSITY ANALYST IN THE ADMINISTRATION OF HUMAN RESOURCES
Interpret and apply legal norms related to labor law, social security and labor conditions, conventional and internal, such as regulations necessary to administratively manage human resources in organizations.
Implement registrations and legal administrative circuits linked to the hiring and payment of salaries of staff in dependency relationship.
Generate management information from data related to the administration, planning and development of human resources.
Detect needs, design, coordinate and evaluate human resources training programs.
Carry out descriptions of tasks and preparation of professional profiles.
Advise internally or externally to organizations regarding positioning and repositioning of human resources based on the competencies required to achieve business objectives.
Design and manage remuneration systems and additional benefits appropriate to the organizational strategy for the development of human resources and business.
Participate in the development of career planning in organizations.
Prevent and solve conflicts in individual and group labor relations in the organizational environment.

SCOPE OF THE TITLE: LICENSED IN THE DIRECTION OF THE HUMAN FACTOR
Select, organize and manage the human resources of organizations of different types, activities and scope, integrating into their leadership or staff cadres.
Participate from the perspective of human resources in the development of new ventures, both in the area of ​​manufacturing and services, as a member of them or as a member of these organizations or as an independent consultant.
Guide existing companies towards growth, developing them in the search for new business opportunities through the strategic participation of their human factor, as a member of these organizations or as an independent advisor.

Study plan